S.T.A.L.K.E.R.: Call of Pripyat - Winds of Time v.1.3 - Game mod - Download
The file Winds of Time v.1.3 is a modification for S.T.A.L.K.E.R.: Call of Pripyat, a(n) action game. Download for free.
file typeGame mod
file size5429.6 MB
downloads8007
(last 7 days)36
last updateSunday, April 19, 2020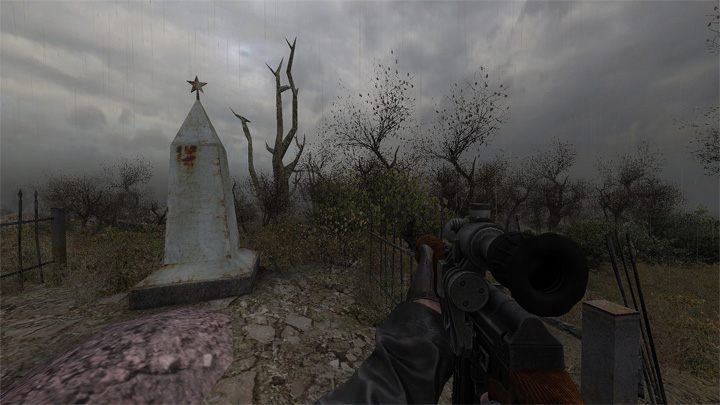 Winds of Time is a mod for S.T.A.L.K.E.R.: Call of Pripyat, created by akmc47u.
Description:
Absolutely new story modification for S.T.A.L.K.E.R. Call of Pripyat
In this modification was made a try to combine all of the best elements of every original game of S.T.A.L.K.E.R. Here you will find absolutely new plot, pretty large side quests, you will meet the characters which you already saw before in whole trilogy.
Main changes
new plot;
new locations;
some features that were recovered from SoC (stash system, old controller, snork, poltergeist, square minimap, interactive dialog system etc.);
thirst of main player (inscriped in the engine);
elements of mysticism and horror;
reworked system of artifacts;
integrated STCoP Weapon Pack 2.9;
Atmosfear 3;
Abosulte Nature 4.
Prehistory
In fall of 2014 year in the borders of Chernobyl Zone a Strongest Blowout in whole history thundered. After that big disaster the Zone has began to devour all more and more areas of the Earth, threatening the existence of life on the planet. In 2048, a time machine was inveted. And its creater gives birth to plan to save humanity. This plan consists in sending to the past a military specialist who is definitaly able to figure out the main reasons of this massive blowout and eliminate it.
Gaming process
Despite the fact that the main plot begins in the future, there are absolutely no elements of fiction, except for the original world of the Zone (which was founded by developers from GSC Game World). There's no starships, blasters, aliens, wars with space people or something similar. The main action takes place in 2014 and represents the continuation of the original trilogy.
The plot of modification is calm and half-freeplay'able, it does not lead a player on rails. When you complete the basic tasks, new levels open with additional taskts, some of which take players to unique locations.
Optional features
fully adopted HD Models Addon (author of original pack is Ninja_Nub[NOR]);
fully adopted SWTC (author of original pack is Vincent_Vega);
French, German, Italian and Spanish languages pack (big thanks to TKGP!).
Credits
Absolute Nature, Atmosfear, Shoker Weapon Mod, Path in the Mist, In Spite of the Death, Valley of the Whistles, Pripyat: Breaking Point, STCoP Weapon Pack, Cubic Mini Mod, Spatial Anomaly, Call of Chernobyl, SWTC, SGM, AMK etc. Big thanks to creaters of these modifications!
Instructions:
It's a standalone release. Just unpack and launch Stalker-COP.exe
Last update: Sunday, April 19, 2020
Genre: Action
File size: 5429.6 MB
see more
Popular files for S.T.A.L.K.E.R.: Call of Pripyat