Command & Conquer (1995) - Over Powered Mod v.r019 - Game mod - Download
The file Over Powered Mod v.r019 is a modification for Command & Conquer (1995), a(n) strategy game. Download for free.
file typeGame mod
file size17.7 MB
downloads506
(last 7 days)0
last updateFriday, November 3, 2017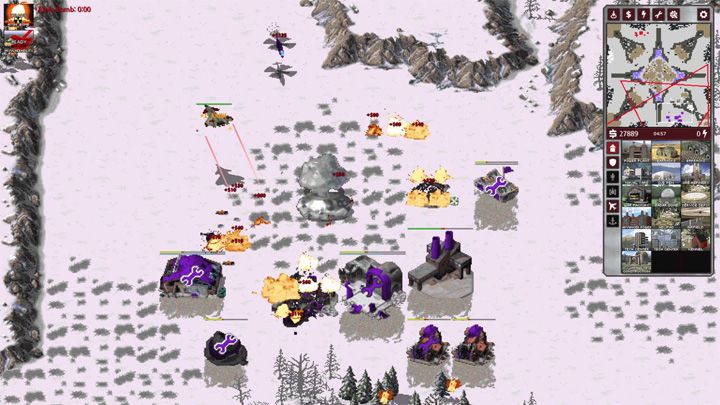 Over Powered Mod is a mod for OpenRA, created by boolbada.
Description:
A mod featuring Ant faction and overpowered units, such as Chrono turrets, Volkov, Super tank, nuclear mig!
Common Changes
Nuclear Radiation
Nuclear weapons (nuke crates, nuke trucks, nuke migs and nuke super weapon) now leave radiation.
Demo Truck
Demo trucks can now be chronoshifted or iron-curtained!
MCV
Now costs 3000 as in Kane's Wrath. Also like KW, they don't require Service Depots to build, as in this mod, everything gets blown up pretty easily.
Construction Yard
Construction Yard now provides minimap, as in C&C3. When you undeploy CY into MCV and have no other structures that provide minimap, the radar screen will be gone.
Radar Dome
Also provides minimap, as before. Since CYs also provide minimap, Radar Dome's Fog of War radius is... conditionally buffed. Note that stealth detection range is not increased. To enable the buffed radar sight, "deploy" the radar dome. You need two more advanced power plants to sustain high power mode though.
Instructions:
Run this mod using OpenRA.
Last update: Friday, November 3, 2017
Genre: Strategy
File size: 17.7 MB
Files for Command & Conquer (1995)