Command & Conquer (1995) - Command & Conquer - Combined Arms - v.0.73 - Game mod - Download
The file Command & Conquer - Combined Arms - v.0.73 is a modification for Command & Conquer (1995), a(n) strategy game. Download for free.
file typeGame mod
file size202.4 MB
downloads1263
(last 7 days)3
last updateWednesday, July 7, 2021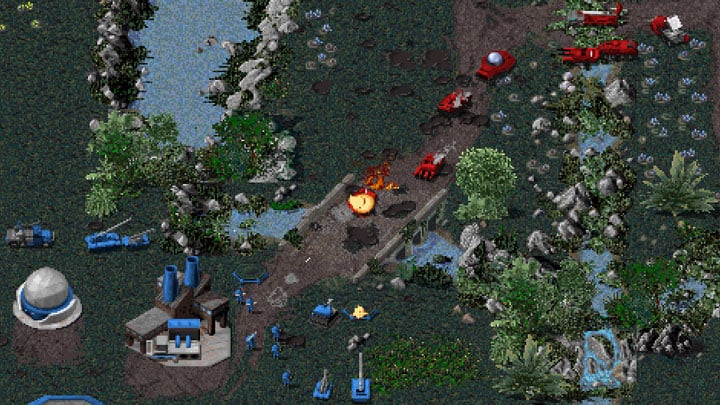 Command & Conquer - Combined Arms is a mod for OpenRA, created by Inqubi.
Description:
Experience classic Command & Conquer and Red Alert action combined in one game! Always wondered who would win a fight between the Soviets & GDI? or Allies & NOD? Well wonder no longer! Pick your favourite faction and fight your friends in a classic Westwood Battle Royale!
FEATURES:
Classic Factions:Pick from one of the four original factions.
Allies
Soviets
NOD
GDI
Classic Gameplay:\Combined Arms tries to emulate the game-play of the original games. Elements are taken from both the Westwood version of Red Alert & Tiberium Dawn and feature in the mod.
Some examples are:
Classic Faction Rosters*
Original Unit behaviour (SSM/MLRS/FLame Weapons etc)
Red Alert Style Engineer/Saboteur capture mechanics
Shroud battles with Aircraft unable to scout
Classic Unit strengths/weaknesses & costs*
OpenRA Unit Bounties & Veterancy Removed
New Units & Support Powers:
*Although
Both NOD & GDI have been given new Tech centers, Support powers & Navy's to enable them to engage the Allies & Soviets on a level playing field.
Other Additions include:
GDI Airfield & A10,
GDI Ion Prism Tower (Air defence)
NOD Infiltrator, (Detects spies & steals technology)
Allies Spy/Thief reworked,
Soviet APC,
Soviet Frogfoot, (Replaces YAK)
New Art/SFX:
While the majority of the content is taken from either TD or RA, some tasteful new sounds & artwork have been added to enhance the mod.
Some of these include:
NOD faction buildings are sporting a Tiberium Dawn beta colour scheme.
Medics & Mechanics feature Tiberium Sun voices.
New cannon sounds for Ships & Artillery.
New missile trails and explosions.
Ships now have cosmetic radar dishes
CREDITS:
Thanks to the OpenRA Dev team (& Westwood) for the epic core game!
Special thanks to:
Reaperr & TDX crew for the APC.
Katzsmile for the UAV.
Allen262 for the RA Beta ships & submarine.
AchromicWhite & Nyerguds from CnCnet for the assorted sprites & cameos.
MigEater from PPM for the original Submarine Voxels.
Instructions:
To run this mod use OpenRA.
Last update: Wednesday, July 7, 2021
Genre: Strategy
File size: 202.4 MB
Files for Command & Conquer (1995)