S.T.A.L.K.E.R.: Shadow of Chernobyl - Oblivion Lost v.3.1 Definitive Edition - Game mod - Download
The file Oblivion Lost v.3.1 Definitive Edition is a modification for S.T.A.L.K.E.R.: Shadow of Chernobyl, a(n) action game. Download for free.
file typeGame mod
file size3213.8 MB
downloads7626
(last 7 days)20
last updateThursday, September 28, 2017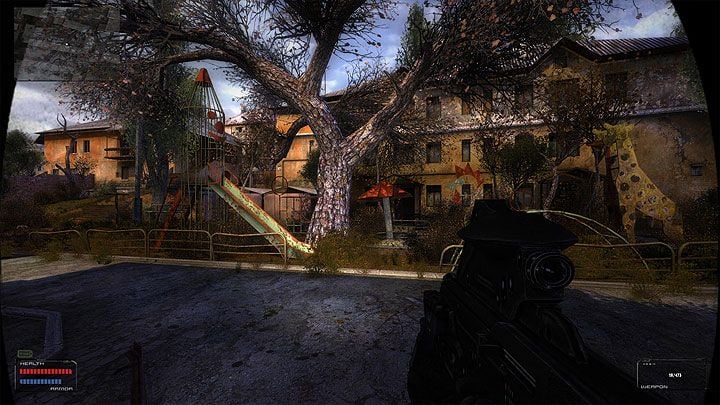 Oblivion Lost is a mod for S.T.A.L.K.E.R. Shadow of Chernobyl, created by OLP Team.
Description:
This mod is the current version of the original Oblivion Lost series, developed by Kanyhalos & OLP Team. The purpose of this mod is to get closer to the old Oblivion Lost which was planned by GSC back in the days, and give the best immersion possible, while implementing the best mod features: Total Freeplay, Improved A-Life, New Levels, Extended Main Storyline, Reality Enhancement and Graphics Improvement. This mod works properly only with 1.0005 patch and it was tested only with that patch! You need to start a new game with no additional mods installed!
FEATURES
CHANGELOG OF OL3.1 Definitive Edition:
ALL ADDONS INCLUDED
- Oblivion Lost 3.1 full mod included
- Graphical Addon included
- Artifact Hunters DLC included
GRAPHICS ENHANCEMENT
- HD textures for every objects
- Better weapon textures
- Sun lighting causes more saturation on objects
- Better lighting and shadow quality
- Weather settings adjusted to the shader changes
- Water quality improved
- Foliage quality improved (needs high-level anti-aliasing!)
IMPROVED ARTIFACT ACTIVATION
- Now all artifacts have their own high quality model instead of the generic sphere with color variants
MUSIC IMPROVEMENTS
- Added new music tracks for the non-vanilla levels
- Default music volume adjusted, it was way too quiet on many levels
To install:
1. Remove all mods from your stalker game folder! Don't mix the files with other mods! However if you had a clean Oblivion Lost 3.1 install (with or without Graphical Addon and/or Artifact Hunters DLC), you can simply overwrite everything with this new version!
2. Install the mod by copying the gamedata folder to your program files\thq\stalker shadow of chernobyl folder (or wherever you installed the game)! Don't overwrite this mod gamedata with the Graphical Addon or the Artifact Hunters DLC! They are included and updated!
3. Edit the fsgame.ltx and at the gamedata line: change both variables to true (one is true by default)
4. Copy the patched XR3DA.exe to the bin folder and overwrite the original exe file with it
4. READ THE TWEAK GUIDE AND FOLLOW THE INSTRUCTIONS!
Last update: Thursday, September 28, 2017
Genre: Action
File size: 3213.8 MB
see more
Popular files for S.T.A.L.K.E.R.: Shadow of Chernobyl