Mafia II - Old Time Reality Mod v.Beta 4 (12072020) - Game mod - Download
The file Old Time Reality Mod v.Beta 4 (12072020) is a modification for Mafia II, a(n) action game. Download for free.
file typeGame mod
file size4418.4 MB
downloads14004
(last 7 days)81
last updateFriday, July 17, 2020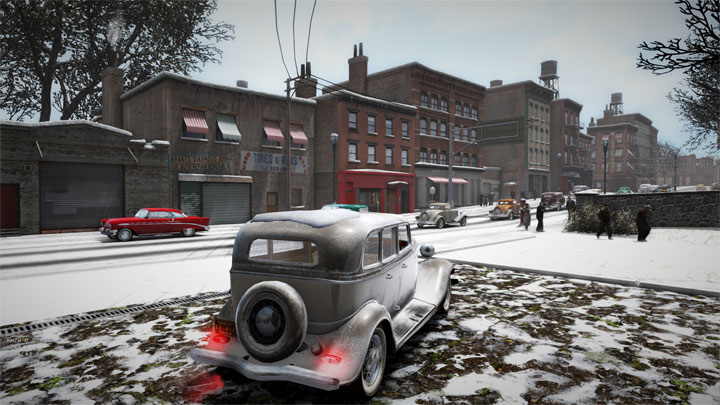 Old Time Reality Mod is a mod for Mafia II, created by QTmodz.
Descripotion (in author's own words):
Mafia 2 mod that reworks the games weathers cycle & Lighting system for both Missions Exterior & Interior & FreeRide.
It also includes many redone Textures, effects and new camera positions
This Enhanced Modification
FEATURES:
• All vanilla weathers and seasons redone
• New Weathers like overcast, cloudy and sunshowers
• Mission weathers are redone and different weather types per season
• New pavement, dirt, veg and road textures for all seasons
• New Street lights, Sun flares and Car Coronas
• New Interior & Exterior Lighting
• Games Postfx settings are rewritten
• I also added a simple reshade that's running in performance mode.
• It contains a soft bloom and AA to remove the left over jaggies and adds little area light to go with the new and redone weathers and lighting, shadows, clouds and reflections etc
:: GENERAL OTHER STUFF ::
• Camera's angles and fov changed
• Player can collect more ammo
• weapons can hold more ammo
• Player is 70% god mode
• Police are more random
Instructions
Extract the Old Time Reality Mod archive. Then go inside the Old Time Reality Mod folder you get and drag and drop the pc folder to your Mafia 2 folder Overwrite all when asked. (Don't drop inside the pc folder) Drop the whole pc folder to your mafia 2 folder
Important:
Experience visual bugs? Crashes? Freezes? Try the 4GB Patcher tool to allow your game to utilize more VRam!
https://ntcore.com/?page_id=371
Last update: Friday, July 17, 2020
Genre: Action
File size: 4418.4 MB
Files for Mafia II