Essays
13 April 2023, 15:30
The Longest Single-Player Games - 100+ Hours Video Games (2023 Update)
The longer, the better? If you think so, we've prepared a list of some of the longest single-player games that will keep you engaged for weeks or months.
Skyrim Special Edition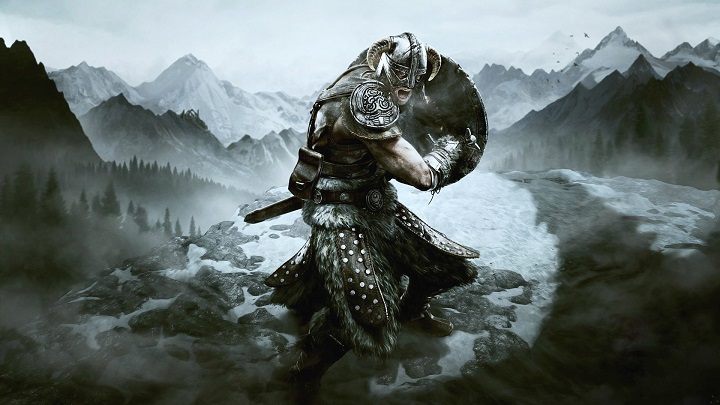 Bethesda has proven that it still knows how to create huge worlds filled with content.
Genre: sandbox RPG
Release Date: October 28, 2016 (PC, PS4, XONE), November 17, 2017 (Switch)
Platforms: PC, PlayStation 4, Xbox One, Nintendo Switch
Average time needed to complete the game (main story + additional activities): 123 hours
Average time needed to complete the game 100%: 219 hours
What's the game about?
The Elder Scrolls V: Skyrim Special Edition is a remastered version of the fifth installment of the main role-playing game series by Bethesda, which always focused on designing a vast world full of quests and secrets. The Special Edition also includes all the expansions released so far. In the game, players take on the role of Dovahkiin, a being that speaks the language of Dragons, which – it would seem – became extinct years ago. However, it soon turns out that the monsters have returned to Skyrim, heralding the fulfillment of an old prophecy. It is therefore the player's task to stop the impending danger.
What can you do for so many hours in a game?
I'm sure most players are well aware that the plot in Skyrim plays a secondary role. This huge world, full of various quests (sometimes more interesting than the main story) and locations, can take hundreds of hours. Exploration, discovering secret places, and learning about their history are the elements on which the gameplay in Skyrim is based. We also focus on developing our hero (improving skills requires constantly using them) or looking for a better equipment. Let us also not forget about the modding community, thanks to which there is no lack of fun in Skyrim.
How was the game received?
Of course, 2011's Skyrim was well received. The Special Edition appeared shortly afterward, slightly improving the visuals. Here, too, it went without much trouble. Players loved Skyrim for its exploration capabilities and beautiful locations, and not necessarily for the story. It's worth remembering, however, that the poor plot is also an element that repelled many from this production. There are also numerous bugs to mention, but these were more often a cause for laughter than a cause of frustration.
WHAT ABOUT OBLIVION AND MORROWIND?
Let's not forget, of course, the two previous installments of The Elder Scrolls series, which have paved the way for Skyrim and still, many years after their premiere, have plenty of followers. Both games also provide entertainment for many hours.
Oblivion: 90 hours (main story additional activities), 189 hours (100% game)
Morrowind: 113 hours (main story additional activities), 356 hours (100% game)