Essays
13 April 2023, 15:30
The Longest Single-Player Games - 100+ Hours Video Games (2023 Update)
The longer, the better? If you think so, we've prepared a list of some of the longest single-player games that will keep you engaged for weeks or months.
RDR2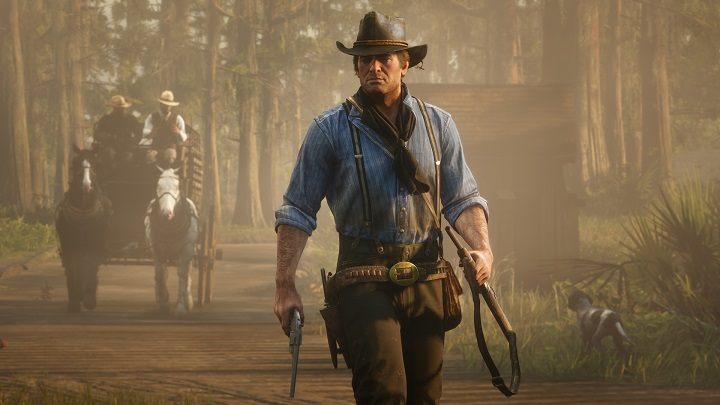 The latest installment of the western series by Rockstar Games.
Genre: an action-adventure game in western setting with role-playing elements
Release Date: October 26, 2018 (PS4, XOne), November 5, 2019 (PC)
Platforms: PC, PlayStation 4, Xbox One
Average time needed to complete the game (main story - additional activities): 85 hours
Average time needed for 100% completion: 187 hours
What's the game about?
Red Dead Redemption II is the third installment of Rockstar Games' bestselling Red Dead series, which gained popularity after the premiere of part two in 2010. RDR2 is set before the first game. We play as Arthur Morgan - the right hand of the Dutch van der Linde gang leader's. When a raid on the town of Blackwater ends in failure, the bandits are forced to flee and fight for survival. Meanwhile, our hero has to make tough decisions, choosing between his own ideals and good relationships with gang members.
What can you do for so many hours in a game?
The world of Red Dead Redemption 2 is huge, diverse and, above all, full of life. From the bandit camp, which is our "base of operations", we can go anywhere (both on foot and on horseback), exploring various locations, where there are a lot of activities waiting for us.
As befits a standard sandbox game, we can do side missions apart from the main ones, but this is of course just the beginning. Additional activities include hunting and fishing, searching for hidden treasures, and robberies. Fans of finding various collectibles will also have a lot of work to do here – they can look for dream catchers, petroglyphs, or even dinosaur bones. All of this is, of course, a simplification. Many side activities are most fun when you discover them on your own.
How was the game received?
Red Dead Redemption II can be safely called one of the best games of the previous generation. Critics gave the production the highest possible score, and the players mostly seem to be delighted with it. The high quality of this game is the result of many years of experience of developers from Rockstar Games in creating powerful sandbox games. The players received everything that could be expected from a game of this type. It's a great story, great characters, beautiful locations, and lots of activities available in a huge open world. Nothing else to do but play.