Essays
13 April 2023, 15:30
The Longest Single-Player Games - 100+ Hours Video Games (2023 Update)
The longer, the better? If you think so, we've prepared a list of some of the longest single-player games that will keep you engaged for weeks or months.
Fallout 4 GOTY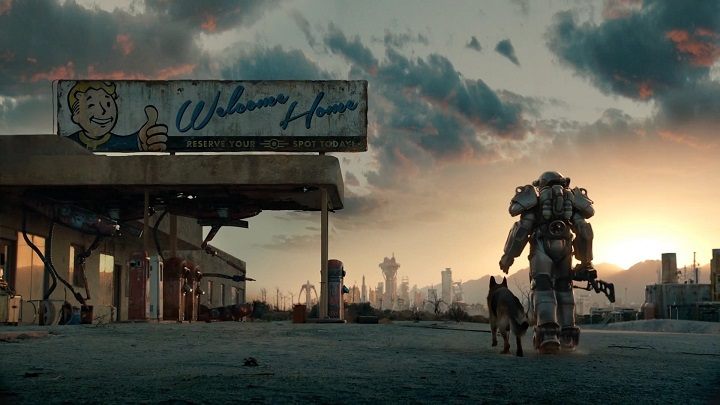 Good game for fans of post-apocalyptic vibe.
Genre: sandbox RPG
Release date: November 10, 2015, a version for PS5 and Xbox Series X/S will be released in December 2023
Platforms: PC, PlayStation 4, Xbox One
Average time needed to complete the game (main story - additional activities): 117 hours
Average time needed to complete the game 100%: 223 hours
What's the game about?
The action of Fallout 4 begins just before a nuclear explosion that destroys virtually the entire world. Our hero manages to take refuge in a vault, where he goes into hibernation. After 200 years, he wakes up and comes to the surface, thus beginning his struggle for survival in a hostile world. Our most important task is to find the remaining family members.
What can you do for so many hours in a game?
As with the previous Bethesda production discussed in our lineup, also in Fallout 4, the main plot goes to the background. The player is simply thrown into a vast world and can go virtually anywhere. There are atmospheric and history-filled locations and many interesting side missions. In the meantime, the player fights many opponents (including humans), develops his or her character, creates settlements, and crafts different items. There are 50 different achievements for fans to unlock, including ones that require discovering 100 locations on a world map or killing 50 of any giant monsters.
How was the game received?
Fallout 4 has received very mixed reviews since its release. Many players liked the game for its huge open world size, atmospheric locations, and side tasks. However, some fans of the series complain about the poor storyline and poor dialogue system (for which previous installments of the series were known). Fallout was also not helped by a lot of bugs on launch day.
But this is a production that fans of post-apocalyptic vibe should try out. There's a good chance that the designed world will pull you in enough that you won't pay much attention to the game's flaws.