Essays
15 February 2022, 15:50
The Best Community-Created Story Campaigns
Mods are usually about visual and technical improvements. Story content prepared by fans is a rarity – it requires a huge amount of effort to make everything work as it should. Here are the most famous examples.
Game developers spend years on optimizing their games, even the small ones, with no guarantee that the code will not fall apart at some point, causing further delays. In the end, however, the work usually pays off. Modding is a time-consuming effort as well, especially if taken seriously, so the community creators also invest dozens, and often hundreds of hours into their work – devoting their spare time after work and on weekends. Their creations, however, can often embarrass publishers with their scope and quality.
Some of the mods have become so popular that they have been released as standalone products. Others remained the showpiece of modder-friendly nature of given games, and some were unfortunately lost during the optimization stage. We tried to tell a little about all of them in this text. This list only scratches the surface of the modding universe, so make sure to name your favorite fan story campaigns in the comments!
The Forgotten City – Skyrim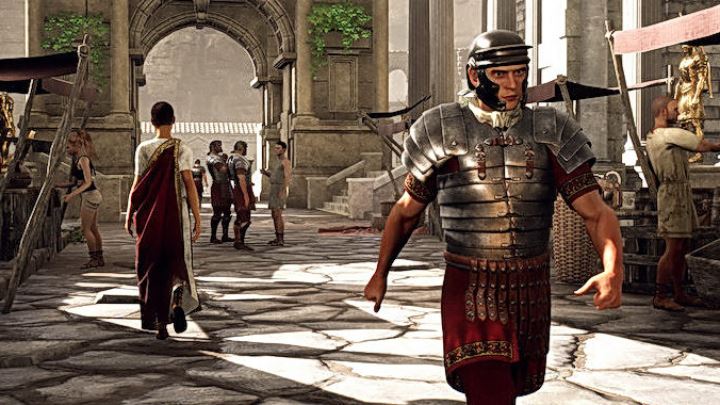 Core game: The Elder Scrolls 5: Skyrim
Evolved into a standalone title: yes
Skyrim is one of those games that not only got a second, third and fourth youth thanks to mods, but also give rise to independent projects. This is largely thanks to the available modding tools and flexible source code provided by Bethesda. Skyrim mods work intuitively and effortlessly. You can change almost everything here – and even a completely modified build rarely crashes. You can scold Bethesda for naive plot lines, inability to write compelling dialogue and breaking Fallout 76. However, no other studio makes their games in such a player-friendly manner.
The Forgotten City tells a story that has nothing to do with the Dragonborn or Cyrodiil at all. The action takes place in the present and past of our own world. There's some mythology and supernatural threads here, but it's mostly about the culturally universal ethics and nature of all kinds of religious beliefs.
The game, because today Forgotten City has already become a completely independent project, uses the time loop concept. After "losing," we start the game again, and the structure of the game usually makes it pointless to use saves – gained experience can only enrich the gameplay. Paradoxically, we do not have many elements known from Skyrim – clashes occur very rarely, character development doesn't exist, and the game is mostly about reading. Reading implies making important choices.