Watch Dogs Expansions & DLCs
Game Expansions and DLCs available for Watch Dogs Video Game.
Game Expansions for Watch Dogs

Watch Dogs: Legion - Bloodline
Action 06 July 2021
Bloodline is a large story add-on for Watch Dogs: Legion, an action game from Ubisoft. The DLC tells the story of two characters from previous installments of the series - Aiden Pearce and Wrench.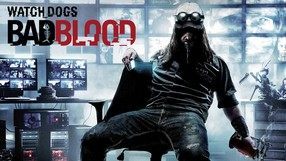 Watch Dogs: Bad Blood
Action 30 September 2014
The first major DLC expansion to the sandbox action game Watch Dogs by Ubisoft Montreal studio. With the addition we get a brand new story campaign, in which we follow the fate of a certain T-Bone - a friend of the protagonist from the basic game, Aiden Pearce. In the course of ten subsequent missions we face the already known Blumen corporation, entangling in intrigue with another well-known hero of the game, Tobias Frewer.
DLCs for Watch Dogs
PCX360PS3WiiUPS4XONE
Access Granted Pack
DLC 03 July 2014
PCX360PS3WiiUPS4XONE
Conspiracy
DLC 05 June 2014