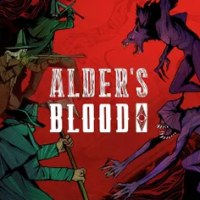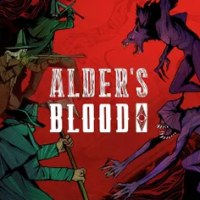 Alder's Blood
Tactical game with strong RPG elements and turn-based combat system, maintained in a lovecraftian horror atmosphere. Alder's Blood was created by Polish Shockwork Games studio and draws inspiration from such titles as Bloodborne, Darkest Dungeon and XCOM.
RPG | fantasy | turn-based | tactical | western | horror | 2D | Polish | crowdfunding | indie games
Alder's Blood
Release Date
Alder's Blood is a turn-based strategy and tactical game with RPG elements in a gloomy atmosphere, reminiscent of a lovecraft horror movie. The game is the responsibility of the Lublin-based independent studio Shockwork Games, for which it is a debut project. It was funded on the Kickstarter crowdfunding platform. Before the release of the full version, the developers provided a free prologue, thanks to which you can learn about the basic mechanics of the game.
Plot
Alder's Blood, which is inspired by H.P. Lovecraft work, combines dark fantasy with a Victorian-Western. The game takes place in a forgotten world plunged in chaos after God's death and gradually absorbed by the increasing forces of darkness. After His murder, an ominous essence came out, through which monstrous creatures devouring people were born. Then the hunters come into action, whose aim is to save humanity from bloodthirsty creatures.
Mechanics
The gameplay in Alder's Blood is based on several pillars: the management of the camp and the hunter's clan, and travelling on the map and hunting. In the first segment we have the character's equipment, we take care of resources, crafting and trading, while in the second segment we explore the world of the game in search of the forces of darkness, trying to eliminate them. Without proper resource management and character strength, the chances of survival are decreasing.
Hunting is team-based and very demanding, but it is a major increase in experience points. For each battle based on ambush, which takes place in turn-based system, every move must be planned. In Alder's Blood without a tactical approach, you can die very easily. It is crucial to sneak and pay attention to the wind or traps set by the enemy In order to improve the chances of success, it is also necessary to use the skills, spells and weapons of the hunters, appropriate to the situation.
During the adventure, in addition to more than 10 hours of plot thread, there are numerous side tasks waiting for the players, sufficient for more than 40 hours of gameplay.
Technical aspects
Alder's Blood graphic design has been maintained in a gloomy lovecraft style. In the game you can admire hand-drawn backgrounds and characters. Despite the use of cartoon graphics, a depressing atmosphere was achieved.
Game mode: single player
Age restrictions Alder's Blood: 12+
Alder's Blood System requirements
Minimum:
Dual Core 1.0 GHz
2 GB RAM
graphic card 512 MB GeForce 8800 GTX or better
2.2 GB HDD
Windows 7/8/10
Recommended:
Dual Core 1.6 GHz
2 GB RAM
graphic card 2 GB GeForce GTX 660 or better
2.2 GB HDD
Windows 7/8/10