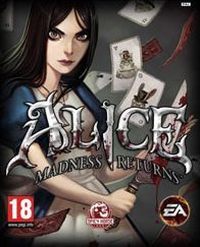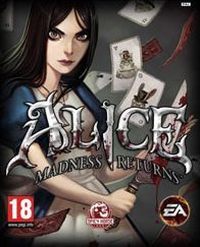 Alice: Madness Returns
American McGee's Alice
A third-person action game with elements of 3D platformer and adventure game, designed by American McGee and his Spice Horse studio. Similarly to the previous work of that developer, i.e. American McGee's Alice, also this game is a reinterpretation of a novel by Lewis Carroll.
Action | TPP | fantasy | books | Surrealism | action adventure | Xbox Game Pass | EA Play
Alice: Madness Returns for PC, PS3 and X360 is a sequel to a TPP action game from released in 2000. The first installment was created by Rogue Entertainment (also known for such games as Strife and Quake II: Ground Zero) – a company that has ben closed since. The second part of Alice's adventures was developed by Spicy Horse, a studio founded by American McGee. The developer is mostly known for American McGee's Grimm. This game is a reinterpretation of Lewis Caroll's novel about Alice – a young girl who explores a bizarre, fantasy world full of anthropomorphic creatures. However, American McGee's version presents the adventure in a much darker way. The game sports unusual audiovisuals and great level design.
Plot
For ten years Alice has been dealing with catatonic schizophrenia caused by the tragic death of her parents. Now, the girl has a chance of getting back to normal life. Unfortunately, the move to London does not bring the expected relief, since the lack of any logical explanation for her parents' demise leaves Alice restless. It seems that the best way out of this is to use the help of a hypnotist. However, a hypnosis session ends up with Alice returning to Wonderland, which, by the way, has deteriorated since the girl's last visit.
Mechanics
Alice: Madness Returns for PC, PS3 and X360 is a third-person action game. Most of the time you explore various locations and fight all kinds of enemies. Alice can make use of many types of weapons, such as a kitchen knife or deadly cards, just to name a few. In her journey characters known from the original story of Alice accompany her.
Gameplay can be divided into platform and fighting sequences. The game also offers simple logic puzzles, which were also present in the first game (you must, for example, find the proper one out of countless doors). Some well-known locations have returned as well: the castle of the Queen of Hearts, Vale of Tears, or Fortress of Doors. Besides, at almost any moment, Alice can stop the amazing adventure and return to the real world – i.e. to a psychiatrist's office, somewhere in the 19th-century London. Doing that gives you a chance to save the game and restore lost health. The psychiatrist's office also serves the role of a lobby, from where Alice starts every journey into Wonderland. Interestingly, the players are free to choose their next destination, as the main story is non-linear.
Technical aspects
The game looks very nice and features an interesting art style and compelling sound design. Alice: Madness Returns for PC, PS3 and X360 features locations known from the original story, however, they were recreated in a much darker, distorted way.
Game mode: single player
Media type: 1 DVD
User score: 8,9 / 10 based on 1590 votes.
Pre-release expectations: 8.9 / 10 based on 426 votes.
PEGI rating Alice: Madness Returns
Alice: Madness Returns System requirements
Recommended:
Core 2 Duo 1.6 GHz
2 GB RAM (4 GB RAM - Vista/7)
graphic card 256 MB (GeForce 7600 or better)
8
5 GB HDD
Windows XP/Vista/7