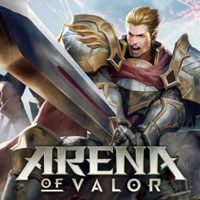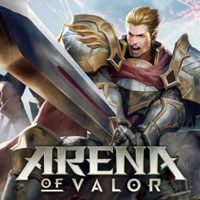 Arena of Valor
A mobile MOBA developed by an in-house developer studio of Tencent Games. Strike of Kings is a recreation of League of Legends, recreating all the mechanics and assets offered in the aforementioned game.
Action | fantasy | MOBA | play for free | Isometric view
Strike of Kings for AND, SWITCH and iOS is a mobile MOBA employing a free-to-play model with microtransactions. The game is a direct remake of League of Legends, the famed PC MOBA, and was developed by an internal Chinese studio Tencent Games.
Mechanics
The game recreates the basic idea and typical gameplay of a MOBA (multiplayer online battle arena). As a result, we are left with a complex arena that sees the clash of two five-person teams. Each player controls a single hero chosen from a wide range of characters equipped with different skills and unique special attacks.
Both teams begin in a base guarded by various defensive measures, including turrets and AI-controlled units that engage their opponents automatically. To win, we need to make our way through the enemy defenses and destroy the heart of the enemy base, located in one of the corners of the map.
Strike of Kings places a lot of emphasis on team-based gameplay. The players are encouraged to cooperate and employ their abilities to support their teammates and defeat the encountered opponents.
Game Modes
The game offers 1v1, 3v3, and 5v5 multiplayer matches. The number of players is not the only difference between the modes – the rules stay the same, but the number of available lanes (pathways leading to both bases) decreases to accommodate the lower number of players.
Misc.
Strike of Kings is a League of Legends clone. All League of Legends assets, including mechanics, map, or graphics, have been taken straight from the aforementioned game. Nevertheless, the move was completely legal, as Tencent, one of the developers, is the owner of Riot Games studio as well as the whole brand. The reason for this move is simple – instead of creating a mobile port, the Chinese studio has created a new title based on League of Legends, introducing certain additions that correspond with the mobile market, such as faster encounters and shorter matches.
Game mode: multiplayer Multiplayer mode: Internet
App size:
Age restrictions Arena of Valor: 12+
Arena of Valor System requirements
Additional information:
Internet connection is required.
Additional information:
Internet connection is required.