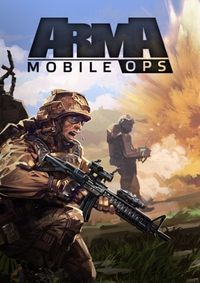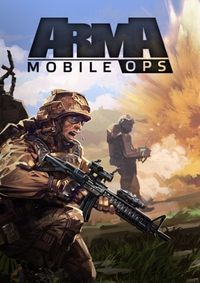 Arma Mobile Ops
A mobile version of the popular military simulation series Arma, taking the form of a battle strategy similar in style to Clash of Titans. The game was developed by the team at Bohemia Interactive.
Arma Mobile Ops for AND and iOS is a mobile battle strategy. This is a free-to-play production with microtransactions, created by a team of developers from Bohemia Interactive studio, who earlier worked in Disney's Prague department.
Mechanics
The action of Arma Mobile Ops published on AND and iOS takes place in contemporary times and presents a military conflict in which advanced technology is used. This is a typical war strategy, mechanically similar to popular Clash of Clans. You develop your base, gather resources, and conduct research into new technologies. Your base must be properly protected (by building walls, watch towers, bunkers, and mines), so it could withstand enemy attacks. At the same time, you train your army and invade other players' and AI's bases with it.
This does not mean there are no new elements. Apart from different types of units, the biggest difference can be found in combat. Under the genre rules, battles are largely automatic, but before performing any action, it is necessary to give your units commands. You need to set an attack direction, movement speed, and choose between purely offensive tactics and a more subtle, stealth style. Moreover, even if a battle starts, you do not have to just passively watch it - you can support your army with airstrikes and other air attacks. Units gain experience points with progress and slowly turn into more and more skilled veterans.
Game modes
The title offers a huge single player campaign in which you can compete with AI. However, it serves merely as a training before the main course – multiplayer in which you play with players around the world and join fractions involved in massive online battles.
Technical aspects
Arma Mobile Ops features attractive 3D visuals. Each element is created realistically and faithfully recreates looks of contemporary military equipment.
Game mode: single / multiplayer Multiplayer mode: Internet
App size:
User score: 2,4 / 10 based on 13 votes.
Age restrictions Arma Mobile Ops: 12+
Arma Mobile Ops System requirements
Additional information:
Internet connection is required.
Additional information:
Internet connection is required.