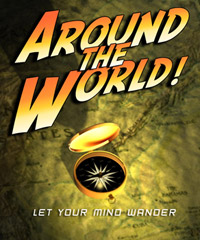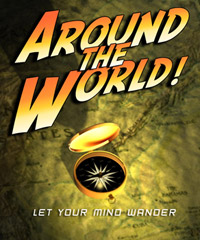 Around the World
X360
Around the World is an educational game in the form of an interactive quiz, created by an independent studio ApathyWorks. Players have the opportunity to test and improve their knowledge of geography, indicating the location of more than 600 cities on the map of the world.
Puzzle | quiz | educational | Xbox exclusive titles
Around the World

Release Date X360

24August2010
developer: ApathyWorks publisher: Xbox Game Studios / Microsoft Studios Official website

game language: English
Around the World is a debut game of the ApathyWorks studio, founded and run by Aleks Jordan. The title combines educational values with social entertainment in the form of a quiz testing knowledge of geography.
The task of the participants of the game is to indicate on the map of the world four cities randomly selected from the pool of 600. In each round the player has a maximum of one minute to answer. A set of puzzles always contains one simple, two at the middle level and one of the most difficult groups. The score depends on the accuracy and degree of difficulty. In order to proceed to the next Question Hour, you must reach the set points limit.
The reward for moving on to the next stage is a photo of an attractive tourist destination or a popular monument, which can be used as a screen saver. A total of 65 levels and the same number of unlockable images are available in the game.
Around the World is characterized by a very simple but at the same time aesthetic visual setting. Two-dimensional graphics in the game are based on backgrounds resembling satellite images of the Earth. In order to make it easier, a geo-political grid has been put in place, which enables orientation in the course of the borders of individual countries.
Please let us know if you have any comments or suggestions regarding this description.
Game mode: single player
Age restrictions Around the World: Good for all ages.
Around the World System requirements
Uses:
Xbox Live Indie Games