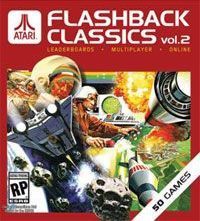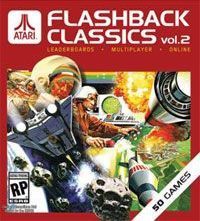 Atari Flashback Classics Vol. 2
A compilation of remastered and expanded versions of classic action games that were published on Atari 2600 and the arcades during the 70s and 80s of the twentieth century by Atari. Atari Flashback Classics Vol. 2 features fifty games, each of which was adapted to modern times.
Arcade | package | for 2 people | reeditions/remasters/remakes
Atari Flashback Classics Vol. 2 is the second (next to Atari Flashback Classics Vol. 1) pack of remastered versions of arcade games, which were released on Atari's arcade machines and on Atari 2600. The compilation includes both iconic positions, as well as on a number of long-forgotten titles.
Mechanics
The list of games included in Atari Flashback Classics Vol. 2: A Game of Concentration, Adventure, Asteroids, Asteroids, Asteroids Deluxe, Atari Video Cube, Basic Math, Brain Games, Breakout, Casino, Championship Soccer, Checkers, Chess, Code Breaker, Crystal Castles, Demons to Diamonds, Double Dunk, Flag Capture, Golf, Gravitar, Hangman, Haunted House, Major Havoc, Maze Craze, Missile Command, Night Driver, Off the Wall, Outlaw, Race, Realsports Baseball, Realsports Basketball, Realsports Tennis, Red Baron, Return to Haunted House, Secret Quest, Sentinel, Sky Diver, Spacewar, Sprint, Starship, Stellar Track, Street Racer, Sub Commander, Super Breakout, Surround, Video Pinball.
Each of the games has been enriched with the possibility of sharing the player's performance on the global ranking, and some of them offer an online multiplayer mode. In addition, the compilation offers trophies (on PlayStation 4) or achievements (on Xbox One) waiting to be unlocked.
Technical aspects
The visuals of individual titles included in Atari Flashback Classics Vol. 2 pack remained unchanged compared to the prototypes from the eighties and nineties of the twentieth century - the devs only adjusted the visuals to the resolution of 1080p widescreen displays.
Game mode: single / multiplayer Multiplayer mode: Internet
Age restrictions Atari Flashback Classics Vol. 2: Good for all ages.