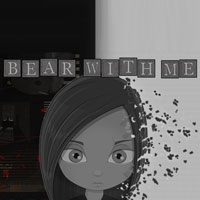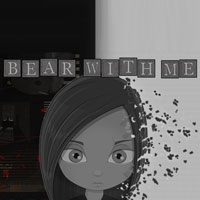 Bear With Me
A point-and-click adventure game in which players play Amber - a girl looking for her missing brother. However, the protagonist is not alone, as she is accompanied by the grumpy Ted E. Bear, a plush teddy bear that is a retired detective.
Adventure | noir | point-and-click | Detective | 2D | indie games | episodic
Bear With Me is a noir-style point-and-click adventure game, developed by the independent studio Exordium Games. The title appeared on PC in the form of episodes, but on the consoles it was released as a complete title.
Story
Bear With Me takes place in the fictional Paper City. The main character of the game is Amber, who, waking up after a night full of nightmares, discovers that her brother disappeared in mysterious circumstances. The protagonist asks Ted E. Bear, a teddy bear who is a retired detective, for help. The duo sets out to look for the boy, but soon realizes that they may have another, bigger problem - a mysterious arsonist, known as "red man", is hot on Amber's heels.
Mechanics
The action of Bear With Me is observed from the side. At the heart of the game is exploration of locations in search of useful items and solving environmental puzzles. In addition, Amber and Ted must talk to NPCs and interrogate suspects in order to obtain the information they need; for example, the Mugshot brothers, a pair of toy rabbits living outside the law. Despite the fact that during the game we mainly control Amber, at certain moments we have the opportunity to take control of the grumpy Ted.
Technical aspects
Bear With Me's two-dimensional visuals are maintained in cartoonish style and monochromatic palette. In the game there is a simple system of hints to help us solve puzzles.
Last updated on 16 February 2018
Game mode: single player
PEGI rating Bear With Me