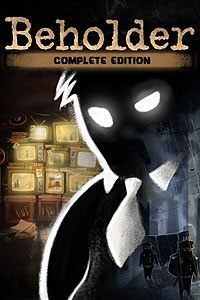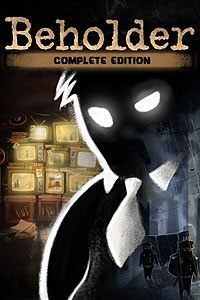 Beholder
Beholder is an indie adventure game, inspired by the works of George Orwell, Aldous Huxley, and Ray Bradbury. The game takes place in a dystopian world, where the lives of its citizens are fully controlled by the regime, and privacy and freedom of speech are relics of the past.
Adventure | elements of strategy | dystopia | indie games | 2.5 D | Xbox Game Pass | EA Play
Beholder is an adventure game created by an indie studio Warm Lamp Games. The books by George Orwell, Aldous Huxley, and Ray Bradbury were the main source of inspiration for the developers. The game was released for PC, AND and etc..
Plot
Beholder takes the player to a dystopian world in which privacy and freedom of speech are no more – its citizens live their lives according to the rules set by the authoritarian government. The game's protagonist is a fellow named Carl, who is a landlord in an apartment complex. His official job is to make the lives of the building's residents easier, but his true work is to surveil them and report any evidence that would suggest actions against the regime.
The plot branches out in many directions, depending on the choices made by the player. There are times when you will be forced to choose between supporting Carl's family and the well-being of the citizens. There are multiple endings to the game's story.
Mechanics
The action in Beholder for PC, AND and etc. is presented from the side perspective as the camera follows the character. The player's job is to explore the apartment building, peep through the apartments keyholes to see what is going on inside, and eavesdrop on the residents. When they happen to leave, you have to search their apartment for potential evidence of their criminal deeds.
When the investigation comes to an end, you will have to write a proper report and attach the found evidence to it. Then, you have to meet the consequences of your actions – the suspect can be arrested, or even beaten to death in front of his or her family by the government's enforcers.
Technical Aspects
Beholder is a 2D single player game. The game's cartoonish visuals are minimalistic and gloomy. The music that was composed specially for this game is also quite grim. All that fits really well to the game's rather brooding storyline.
Game mode: single player
User score: 8,3 / 10 based on 240 votes.
PEGI rating Beholder