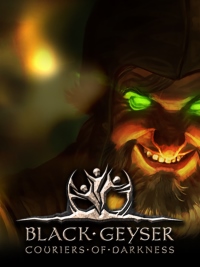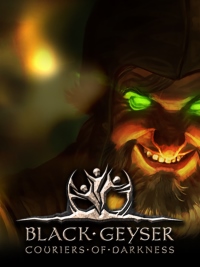 Black Geyser: Couriers of Darkness
PC
The studio GrapeOcean Technologies is responsible for creating Black Geyser: Couriers of Darkness. This is a fantasy, old-school, isometric RPG inspired by titles such as Baldur's Gate 2, Planescape: Torment or Pillars of Eternity.
RPG | fantasy | Isometric view | tactical | crowdfunding | indie games | classic RPG
Black Geyser: Couriers of Darkness

Release Date PC

17March2022
developer: GrapeOcean Technologies publisher: V Publishing Official website

game language: English
Black Geyser: Couriers of Darkness is a two-dimensional team RPG inspired by titles such as Planescape: Torment, Baldur's Gate 2 or Pillars of Eternity. The action of this title is set in a dark, war-torn fantasy world. This production was created by GrapeOcean Technologies thanks to a successful crowdfunding campaign on Kickstarter.
Story
The kingdom of Isilmerald is ruled by chaos and despair. Their source is neither a plague of the undead, nor a demonic attack, but something much more mundane... greed, which is the result of an ominous force affecting people's minds. Not even the protagonist of the game is free of it - it is only up to us if we succumb to greed and eventually plunge the kingdom into chaos, or if we help him recover from the fall.
Mechanics
Released on PC Black Geyser: Couriers of Darkness is an old-school, two-dimensional RPG. Observing the game world from an isometric perspective, we direct the party of up to five characters, explore locations, perform tasks, collect items, fight and learn about the main plot. Combat is implemented in a system of so-called active pause - the action takes place in real-time, but we can stop it at any time, for example, to give appropriate instructions to our heroes.
Characters can belong to many different classes (e.g. warrior, cleric, sorcerer or rogue - the latter will receive several interesting tricks, such as tossing other objects) and races (typical, such as humans, elves or dwarves, but also unusual, such as Feldegug - the so-called white elves), characterized by different place in the world and different skills. Magic also plays an important role - it works similarly to Dungeons & Dragons-based games (we choose spells that disappear from our repertoire after use, but renew themselves after rest). In the game we will find many spells, which are divided into several schools, such as Natural, Unnatural, Spiritual, Summoning and Oriental. There is also an extensive system of crafting, thanks to which we can create many unusual objects and weapons (e.g. powders that can be thrown into the enemy's face).
It's worth noting that the player's actions influence the game world - they can e.g. increase the prices with merchants or cause people to lose trust in our heroes. We are not only talking about classic choices of dialogue options, but also about such mundane things as accepting prizes for the quests - if we accept them every time, we will contribute to promoting greed, which in turn will make the prizes we receive less valuable. Shops can even go bankrupt and be closed, and law-abiding citizens can become criminals if desperation pushes them to do so. Ubiquitous greed can also encourage NPCs to cheat and even lead to conflicts within our party.
Game modes
Black Geyser: Couriers of Darkness features single player mode only.
Technical aspects
Black Geyser: Couriers of Darkness features three-dimensional visuals that are styled to resemble two-dimensional games. The whole thing seems very similar to Pillars of Eternity and may find some fans - both the locations and the character models are quite detailed. GrapeOcean Technologies' production also includes a robust shading system and spectacular lighting effects.
Game mode: single player
User score: 2,4 / 10 based on 46 votes.
Pre-release expectations: 6.2 / 10 based on 39 votes.
Age restrictions Black Geyser: Couriers of Darkness: 16+
Black Geyser: Couriers of Darkness System requirements
Minimum:
Intel Core i3-3220 3.3 GHz / AMD FX-4300 3.8 GHz
8 GB RAM
graphic card 2 GB GeForce GTX 750 Ti or better
40 GB HDD
Windows 7 64-bit
Recommended:
Intel Core i7-4770K 3.5 GHz / AMD Ryzen 5 1500X 3.5 GHz
16 GB RAM
graphic card 4 GB GeForce GTX 1050 Ti or better
40 GB SSD
Windows 10 64-bit