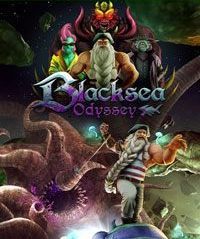 Blacksea Odyssey
An unusual independent game. It is a hybrid of a space twin-stick shooter, an RPG and a roguelike game. Blacksea Odyssey tells a story about a tournament held every ten years. Only the bravest warriors from the entire universe participate in it.
Action | science fiction | roguelike | Cosmic | RPG elements | 2D | top-down | shoot 'em up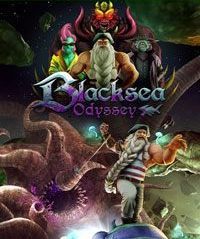 Blacksea Odyssey is a hybrid of various genres, including a space twin-stick shooter, a role-playing game and a roguelike game. The title debuted, among other platforms, on PC, XONE and PS4 and it was developed by an independent studio Team Blacksea Odyssey.
Plot
The story told in Blacksea Odyssey for PC, XONE and PS4 focuses on the titular tournament that is held every ten years. Because the participants are tasked with hunting various space creatures, only the bravest warriors from the whole universe decide to participate. The winners can obtain ancient treasures and eternal glory, but first they must face the "Titan of the Stars", a legendary monster with the size of entire galaxies.
Mechanics
Before starting the game, the player is selecting one of a few characters who differ in look, combat statistics (durability; movement speed; thruster regeneration speed; thruster power) and special skills. It is worth mentioning that more characters become available as player progresses through the game.
The action is shown by using a top-down perspective. The gameplay focuses on traveling though the space (the protagonists use special planks for that) and on fighting encountered enemies – monsters, some of which are giant bosses frequently the size of a few screens. As one could guess, the protagonist can defend himself – he can use a harpoon that can tore enemies apart and a runic spear that works like a machine gun. The latter not only wounds the enemies, but destroys environmental objects and obstacles as well.
All of that is supplemented with possibilities to upgrade the equipment by using special runic modifiers. During the game the player must be careful, as death is permanent. The levels are procedurally generated and each new attempt features different challenges – this increases the replayability of the game.
Technical aspects
Blacksea Odyssey for PC, XONE and PS4 features simple and clean graphics – specific parts of the space environment and enemies are colorful, making the game clear even despite the dynamic tune of the battles.
Similar games:
Age Rating
age requirements: everyone