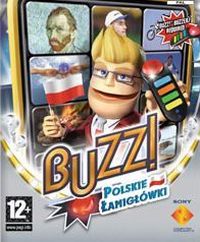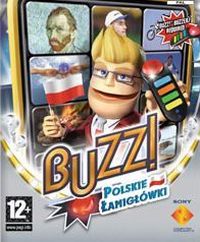 Buzz!: Polish Puzzles
Buzz!: Polish puzzles is a native edition of a popular logical game in the form of a virtual quiz, which will be created under the responsibility of the Relentless Software development team. Players have the opportunity to test their knowledge of music, cinematography and sports.
Puzzle | quiz | family | splitscreen | PlayStation exclusive titles
Buzz!: Polish Puzzles is the Polish edition of a series of virtual quizzes well-known to PlayStation users. The game was released in 21 localized versions, for the first time in the history of the series for three platforms at the same time (PlayStation 2, PlayStation 3, PSP). The game was developed by Relentless Software and published by Sony Computer Entertainment Europe.
The Buzz! series has a very simple premise. The creators decided to transfer the idea of a television quiz to a virtual form. In each part of the series, there is a characteristic host, and the player's task is to answer correctly to the questions, obviously within the framework of the eponymous fictional show. In the game, we have to display quick wit and a lot of knowledge.
The individual versions of the product have been fully localized and take up, of course, topics related to the relevant country, Poland in this case. The devs prepared a large number of issues concerning the country, focusing on the things that make it unique. The host of the quiz has thousands of difficult questions about cinema, music, sport, curiosities and several other categories. However, if the basic set turns out to be too limited, we can download additional packages of quizzes from our favorite topics.
An important aspect of every Buzz! is multiplayer gameplay. We can compete with other players in the instant tournament mode. A maximum of eight players can participate in the game (at one console or online). The game features very nice and clear visuals so that the product is easy to use. An interesting variety is MyBuzz, which enables us to create our own quizzes and share them online.
Last updated on 05 May 2009
Game mode: single / multiplayer Multiplayer mode: Player counter: 1-6
User score: 7.6 / 10 based on 295 votes.
PEGI rating Buzz!: Polish Puzzles