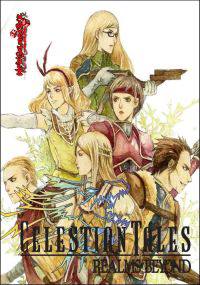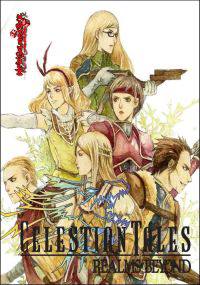 Celestian Tales
Celestian Tales: Realms Beyond is a classic example of a jRPG aimed at learning about history; we observe events from the perspectives of various characters. The game revolves around intrigues, politics and the existence of good and evil.
RPG | fantasy | turn-based | 2D | top-down | crowdfunding | indie games | jRPG
Celestian Tales: Realms Beyond is the second installment of a hand-drawn RPG set in a fantasy world, focused on making difficult decisions and turn-based fights typical of the genre. The game is again the responsibility of the Ekuator Games studio.
Plot
The action of the game is set in a fantasy world full of magical creatures. We direct the fate of a group of companions who have sworn to serve and protect the heir of a noble house. Despite the fact that the action is set in a fantasy world, there are no superheroes fighting to save humanity, only omnipresent intrigues, politics and moral issues. The artists focused on presenting a world in which nothing is black and white. Here we focus on exploring the different perspectives and motives behind the actions of the characters.
Mechanics
Celestian Tales: Realms Beyond is an RPG in which we collect a team of up to three characters from the heroes available in the game and fight against opponents we meet in the world. These are typical for the genre and we have a basic attack, a special attack, defense, the use of items kept in our equipment (reinforcement or healing of the team members), as well as an escape attempt if the situation on the battlefield is too dangerous. Each of the playable characters has unique features and skills, the range of which increases with the experience gained.
Fighting is only part of the game and if you prefer to focus on history or immersion in the lore world, you can turn off random games typical of jRPGs, reduce the level of difficulty, and also not worry about the health of our heroes after the match is over, because they automatically heal after it.
In the game we visit various locations in the form of forests, castles or cities, where we encounter various creatures - from bears, through people, to fairies. With some of them we can interact and disagree or trade in items found during the journey and exchange them for better and more useful.
Technical aspects
Celestian Tales: Realms Beyond is a game that combines pixel art with hand-painted surroundings.
The title itself is the second of three announced series that started on Kickstarter.
Game mode: single player
Age restrictions Celestian Tales: 12+
Celestian Tales: Realms Beyond System requirements
Minimum:
Intel Pentium G4560 3.5 GHz
4 GB RAM
graphic card Intel HD or better
Windows 7