Chorus news and interesting facts
Sad News From Embracer Group; TimeSplitters and Chorus Devs Among Restructuring Victims
Adrian Werner, 29 November 2023, 05:24
Embracer Group will soon close Free Radical Design, the studio known for the TimeSplittters series. In addition, some of Fishlabs employees have been laid off.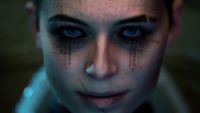 First Gameplay From Next-gen Space Shooter Chorus
Jacob Blazewicz, 27 August 2020, 21:36
As part of the GamesCom 2020 event, the devs presented a gameplay trailer from Chorus. The trailer gives us a foretaste of the attractions that we will see in the space shooter from Deep Silver's publishing catalogue.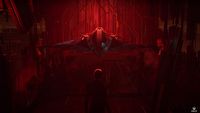 Chorus is a Space Shooter on Xbox Series X
Paul Wozniak, 07 May 2020, 17:34
A new game frop Deep Silver, Chorus, was presented at the Xbox 20/20 presentation. The title will offer an immersive and dark story with space atmosphere.