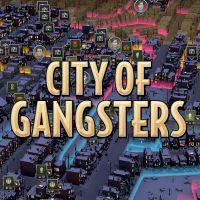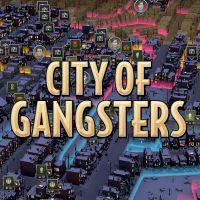 City of Gangsters
PC
City of Gangsters from the SomaSim studio is a turn-based economic strategy in which we are expanding the Mafia empire at a time of American prohibition. Starting from scratch, our task is to provide alcohol to the city and to deal with the competition.
Strategy | Economic | turn-based | Gangster | interwar period
City of Gangsters

Release Date PC

09August2021
developer: SomaSim publisher: Kasedo Games Official website

game language: English
City of Gangsters is a turn-based economic strategy game from SomaSim. The game is not a debut of the studio, developers already have other strategy games in their catalogue (1849 and Project Highrise). City of Gangsters allows us to expand our own mafia empire. We play the role of a rookie gangster during the years of prohibition, who takes control of the city as his goal, supplying it with alcohol. To this end, we need to set up secret distilleries, sales channels, recruit competent subordinates and ultimately get rid of competition. However, we should hurry, because the prohibition will not last forever.
Plot
In City of Gangsters, we play the role of a rookie mobster who decided to take advantage of the prohibition in the USA. The game begins in the 1920s. However, we have limited time to conquer the city, because the story ends in 1933, when the alcohol is legalised again.
Mechanics
City of Gangsters is an economic turn-based game where the player's job is to create a mafia family from scratch. To do this, we need to ensure a steady supply of alcohol, market outlets and make sure that our competition does not grow too much.
The basic resource in the game are different types of alcohol. It is our job to deliver what citizens want at the moment. We obtain our liquors in different ways: we can open our own distilleries or import goods from outside the city. It is important to control the demand for our products, because customers who want to buy wine for dinner will be less willing to buy something stronger (and will certainly not want to pay too much for it). Of course, with alcohol already there, it is equally important to deliver it to the places where it will be sold.
The key to success in the City of Gangsters is the appropriate assignment of tasks to our subordinates. They will be the ones who will deliver the goods and deal with other families.
The Mafia world is not a friendly one, and trust is gold. People are divided into those who favour us and those who need to be persuaded. It is worth dealing with this, because people who like us will be open to new, more profitable businesses.
The contacts and other members of the mafia family will allow us to increase our influence in the city. We can set up new distilleries in the controlled areas and also sell goods, so it is worth extending our borders regularly - if necessary, by force.
Game mode: single player
Age restrictions City of Gangsters: 16+
City of Gangsters System requirements
Minimum:
Intel Core i5
8 GB RAM
graphic card 2 GB GeForce GTX 750 or better
1 GB HDD
Windows 10 64-bit
Recommended:
Intel Core i7
8 GB RAM
graphic card 3 GB GeForce GTX 1060 or better
1 GB HDD
Windows 10 64-bit