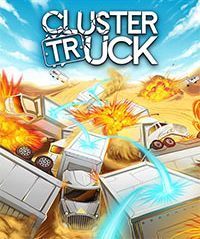 Clustertruck
A first-person perspective action game with platform features, developed by Swedish studio Landfall Games. In Clustertruck the player is tasked with jumping across the roofs of trucks that drive in a convoy.
Arcade | FPP | 3D platformers | indie games | Xbox Game Pass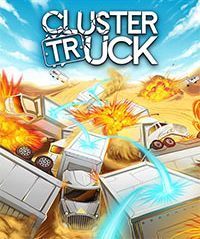 Clustertruck, released on PC, XONE etc., is a twisted platformer. The production was developed by Landfall Games, the creators of another absurd game called Totally Accurate Battle Simulator.
Mechanics
Clustertruck, released on PC, XONE, etc., doesn't have any story - the game focuses exclusively on gameplay. This is an unusual first-person arcade game in which the player's task is to jump on the roofs of trucks rushing in a convoy. Each map has a beginning and a finish line, and our goal is to travel from one point to another without touching the ground.
The rules of the game sound simple, but that's only true for the first few stages. Later, the maps begin to become more and more crazy. Traps (e.g. deadly lasers) and other threats such as giant boulders or huge guillotines appear on them, and roads turn into something that could have arisen in the mind of an insane architect.
The fact that truck drivers are hopeless in their profession adds to the experience, so there are regular collisions taken directly from Hollywood hits, where vehicles explode and parts of them are thrown into the air. We can survive all of this by using slow-motion.
Clustertruck offers eight worlds with a total of eighty levels. The fun is prolonged by a level editor and endless mode, where we try to survive as long as possible, rushing through an endless route.
Technical aspects
Clustertruck has a simple but attractive graphics design, built mainly from monochromatic objects. The advantage of this style is the high transparency, which is very useful in this game. The game runs on the Unity engine.
Similar games:
PEGI Rating
System requirements
PC / Windows
Recommended: Intel Core 2.0 GHz, 8 GB RAM,, 500 MB HDD, Windows 7
Minimum: Intel Core 2.0 GHz, 4 GB RAM,, 500 MB HDD, Windows 7