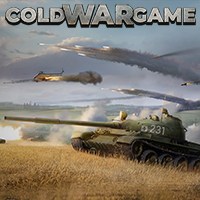 Cold War Game
PC
Cold War Game presents an alternative vision of the Cold War, in which the USA and the USSR do not come to an agreement and decide to force the opponent to adopt their ideology. The gameplay consists of tactical real-time armed battles on German territory.
Strategy | RTS | cold war | tactical | indie games | historical | 60s and 70s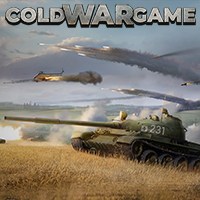 game release date for PC:
2021
Cold War Game is a real-time strategy that focuses on the alternative events of the Cold War, in which the USSR and the United States do not reach an agreement, and our task is to choose one of the factions and lead it to victory. A small studio 301 Games is responsible for the game.
Plot
The Cold War is a turbulent period in history stretching from 1951 to 1991, connected with the ideological difference between the two sides of the conflict. On the one hand, there is the Eastern Bloc (USSR and satellite states), which is based on communism, and on the other hand, there are the non-communist states, which are led by the United States. In Cold War Game, however, the game focuses on the period of the Second Cold War, when the relations between the two sides of the conflict escalated significantly and, in contrast to what we know from the pages of history, there is no truce between them. We have the opportunity to play a simulation of a murderous arms race, an economic and geopolitical one.
Mechanics
Cold War Game is a real-time strategy in which we fight fierce tactical battles with our enemy. We have at our disposal over 50 detailed 3D models. These are tanks, supply trucks, rocket helicopters and other military machines. However, in order to function properly, they need a living human being. That is why we also get soldiers, who can be equipped with a type of weapon characteristic for a given side of the conflict - from sniper rifles, through manual rocket launchers, to automatic rifles.
The gameplay takes place on big maps. These were depicted on historical maps of the then divided Germany and show areas from the 70s of the 20th century.
Instead of a standard life bar, Cold War Game focuses on displaying a detailed list informing us which element has been damaged and how critical it is for a given unit. The game uses an intelligent algorithm that takes into account the ammunition from which it was fired and the angle from which it was fired, the distance from which it came, the distance from which it hit the crew, the engine and the ammunition.
Technical aspects
Cold War Game is a fully three-dimensional production, focusing on a historically accurate representation of the appearance of weapons and war machines with attention to detail.

Expectations: 7.1 / 10 calculated out of 10 players' votes.
System requirements
PC / Windows
Recommended: Quad Core, 8 GB RAM, graphic card 3 GB GeForce GTX 1060 or better, Windows 7/8/10 64-bit
Minimum: Dual Core, 4 GB RAM, graphic card 2 GB GeForce GTX 960 or better, Windows 7/8/10 64-bit