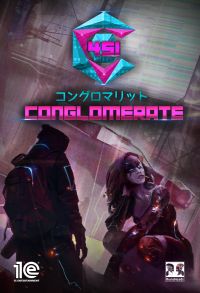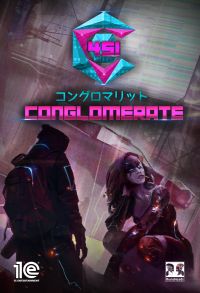 Conglomerate 451: Overloaded
Conglomerate 451 is a first-person RPG game with roguelike elements, set in a cyberpunk world. The player's task is to clear sector 451, which is occupied by rebellious corporations. RuneHeads studio is responsible for the production.
RPG | FPP | cyberpunk | science fiction | roguelike | dungeon-crawler | indie games
Conglomerate 451 is a first-person dungeon crawler RPG with roguelike elements. The game is set in cyberpunk world, and takes place in the sector numbered 451, which was taken over by rebellious corporations.
Plot
The action of Conglomerate 451 takes place in the titular city. The metropolitan sector, numbered 451, was captured by corporations rebellious against the authorities. The player takes on the role of the director of a special agency whose task is to clear the area. To this end, the Senate adopts a decision that allows agents to be cloned.
Mechanics
In Conglomerate 451, the player moves through the procedurally generated undergrounds and completes the assigned tasks. Players command a group of agents and fight against enemies they encounter along the way. Each of the subordinates is described by a system of injuries that affect their later behavior. If the damage is too severe, it can cause permanent damage. In addition, death in the game is permanent and cannot be reversed in any way.
The developers put a strong emphasis on the character development. Players have access to a special research department which allows the development of new technologies enabling the development of agents, including weapons and resistance to damage. In this way, one can also unlock implants that open the way to new improvements. Some of the abilities obtained in this way may cause mutations that give additional bonuses.
In addition, there is a diplomacy option in the game. In Conglomerate 451, players will come across a group known as the Narcotics who can do favours for them.
Technical aspects
Conglomerate 451 consists of a series of procedurally generated locations. The whole experience is kept in a cyberpunk style, dominated by gloomy, futuristic architecture.
Game mode: single player
Age restrictions Conglomerate 451: Overloaded: 16+
Conglomerate 451: Overloaded System requirements
Minimum:
Intel Core 2 Duo 2.5 GHz
6 GB RAM
graphic card 1 GB GeForce GTX 560 or better
10 GB HDD
Windows Vista(SP1)/7/8/10 64-bit
Recommended:
Intel Core i5 3.5 GHz
16 GB RAM
graphic card 2 GB GeForce GTX 960 or better
10 GB HDD
Windows Vista(SP1)/7/8/10 64-bit