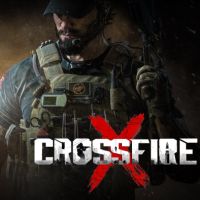 CrossFire X
Continuation of one of the most popular chain shooters. This time the production offers not only multiplayer, but also a feature campaign created by Remedy Entertainment studio, known among others from Quantum Break and the first two parts of the Max Payne series.
Action | FPP | FPS | network | multiplayer | shooters | Battle Royale | Xbox exclusive titles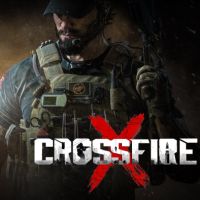 Game mode: single / multiplayer
Multiplayer mode: Internet, players: max 16
CrossFire X is the second installment in the FPS series started back in 2007. In comparison to the original, which is a multiplayer shooter, this time players get at their disposal a game with a single player campaign, which is the result of cooperation between Smilegate (known for the first CrossFire) and Remedy Studios, known for Quantum Break and the first two installments in the Max Payne series.
Plot
CrossFire X takes players to a world in which two paramilitary organisations are fighting for influence. On the one side of the barricade there is the Global Risk faction, which brings together in its ranks former special forces soldiers, so that it can undertake dangerous missions around the world. On the other hand, there are mercenaries representing the Black List, focusing on terrorist activity. In the course of the game, players must take sides in the conflict.
Mechanics
In CrossFire X the action is shown from the first person perspective (FPP). The game revolves around realistic battles. The creators provide players with an extensive arsenal, which consists of machine guns and sniper rifles, pistols, melee weapons, grenades, as well as a number of gadgets useful on the battlefield.
Game modes
CrossFire X offers three variants of gameplay. The first one is a story campaign - the Remedy Studios team worked on it. The second is a competitive multiplayer mode, which is based on the formula developed for the first installment of the series. The third one is the battle royale mode, where the players fight a fierce battle over who will remain on the battlefield as the last one.
Technical aspects
CrossFire X features high-quality 3D visuals based on the Unreal Engine 4 technology.