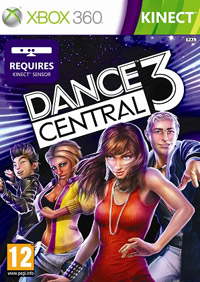 Dance Central 3
X360
The third part of the dance series on Kinecta. This time the creators decided to send players on a musical journey through different decades. The game uses songs by artists such as Usher or 50 Cent. A special novelty is the eight-person event mode.
Party | Kinect | music | dancing | co-op | Xbox SmartGlass | Xbox exclusive titles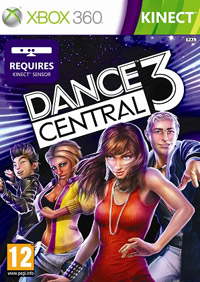 Game mode: single / multiplayer
Multiplayer mode: common screen, players: 1-8

game language: English
game release date for X360:
16October2012
Dance Central 3 is the latest installment in the highest rated, best-selling dance franchise on Kinect for Xbox 360. With Dance Central 3, Harmonix has taken the critically acclaimed Dance Central gameplay to the next level with new, innovative multiplayer modes, the most varied soundtrack yet, and more amazing full-body dance routines!
In Dance Central 3, players can dance their way through the '70s, '80s, '90s, '00s and beyond – hitting the dance floor with the hottest moves and learning popular dance crazes like The Hustle, Electric Slide and The Dougie. The beat keeps rocking with an innovative new party mode for up to eight players, the ability to import your songs from previous Dance Central titles, and more! The best full-body dance experience on Kinect for Xbox 360 is better in every way with Dance Central 3!
DANCE THROUGH TIME
Hit the dance floor to learn the hottest moves from the past four decades in Dance Central 3's expanded story mode. Dancers will be up and moving to the best dance crazes from the past, including The Hustle, Electric Slide and The Dougie, and grooving to the best chart-topping hits of today!
AS REAL AS IT GETS
Dance Central 3 features authentic dance moves that are fun for dancers of all skill levels. Rehearse lets dancers dive even deeper into learning the game's authentic original dance routines step by step, and continues to set the bar for full-body dance games. Whether you're perfecting a performance, working up a sweat, or partying with your friends, Dance Central 3 allows you to become the dancer you've always wanted to be while having the time of your life!
HOTTEST HITS OF YESTERDAY, TODAY, AND BEYOND
Dance Central 3 combines classic songs from the past with the best tracks today to deliver the most varied soundtrack in a dance game ever. The game features music from Usher, Gloria Gaynor, 50 Cent, and many more! In addition to over 40 songs on disc, players can import songs from Dance Central and Dance Central 2, and expand their song library by downloading new tracks via the in-game Music Store.
OLD FAVORITES, NEW FACES
Familiar Dance Central crews and characters return with fresh new looks, and new faces join the dance party. Follow crews back in time in an all-new, over-the-top story mode that will transport you to amazing venues to learn the hottest dance crazes from the past and the newest moves of today!
WORK IT OUT
Get moving, get your heart pumping, and get your cardio on – Dance Central 3 is a great way to get moving while having fun. Expanded and enhanced calorie tracking features and premade Fitness Playlists make it easier than ever to fit in a quick workout while dancing to the songs you love!
THROWDOWN WITH YOUR FRIENDS
Dance Central 3 features an all-new way to play with your friends: Crew Throwdown. This competitive party mode pits two teams of up to four dancers head-to-head in a series of dance battles , performances and fresh mini-games to prove who's the hottest crew on the dance floor! Crew Throwdown features innovative gameplay, including: Keep the Beat, Make Your Move, and Battle.

Game score 7.8 / 10 calculated out of 147 players' votes.
Expectations before the premiere: 10 / 10 calculated out of 24 players' votes.
Similar games:
PEGI Rating