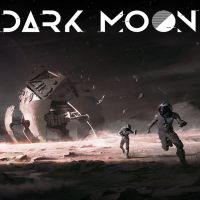 Dark Moon
PC
A strategy game with survival elements, developed by the Polish studio Jujubee. In Dark Moon, players take control of the mobile moonbase and try to find a way back to Earth by avoiding the destructive light.
Strategy | science fiction | RTS | survival | Polish | Space stations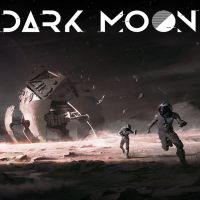 game release date for PC:
2021
Dark Moon is a real-time strategy game enriched with survival elements, developed by the independent Polish studio Jujubee, known for such productions as Realpolitiks, Kursk and Deep Diving Simulator. Like Frostpunk, the title forces the player to make morally ambiguous decisions.
Plot
The action of Dark Moon takes place in the future, when mankind (represented by the Moon Shell company) begins to build a mining infrastructure on the Moon. During the game we play the role of an engineer sent to the silver globe to take care of the whole process. Things get complicated when sunlight becomes deadly as a result of a coronal mass ejection, destroying everything it falls on. When this destructive force devastates the communication relay used to contact the Earth, the people stationed on the Moon are forced to fight for survival and find a way to escape.
Mechanics
In Dark Moon, the action is shown from bird's eye view. During the game we take control of Mechaplex, a huge vehicle that serves as a mobile command center. It is on it that we build new constructions and conduct research on advanced technologies. It is also a home for our subordinates and a tool for extracting the resources needed to carry out our task. Its mobility enables us to be in constant motion and avoid the deadly light. It is important to remember that the Moon is full of obstacles and other unpleasant surprises, so before entering a new area it is worth to scan it thoroughly with the help of reconnaissance drones.
That said, the Mechaplex would be nothing without the people stationed on it. As we progress, we encounter people, other survivors, who will gladly join us to help in our endeavor. Of course, the crew has their needs - we have to provide them not only with a roof over their heads, but also with food. However, not everyone likes each other - mutual animosities are the order of the day here, so in extreme cases it is not difficult face a betrayal or a mutiny. All this causes that during the game we often have to make morally questionable choices, such as kicking out a loyal crew member (in order to take in a survivor with more useful abilities) or leaving unlucky survivors at the mercy of fate (if we do not want to risk betrayal or staying in one place for too long).
Technical aspects
The visual side of Dark Moon shows high quality; the richly animated and detailed Mechaplex can be particularly appealing. The game takes place with the accompaniment of an atmospheric soundtrack.

Expectations: 9.6 / 10 calculated out of 373 players' votes.
System requirements
Minimum:
Dual Core 3.2 GHz
4 GB RAM
graphic card 2 GB GeForce GTX 660 / Radeon R7 370 or better
6 GB HDD
Windows 7/8/10 64-bit
Recommended:
Quad Core 3.2 GHz
8 GB RAM
graphic card 4 GB GeForce GTX 970 / Radeon RX 560 or better
6 GB HDD
Windows 7/8/10 64-bit