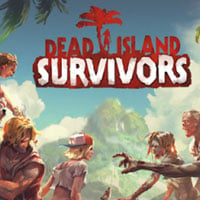 Dead Island: Survivors
A mobile tower defense title and a spin-off of Dead Island series. We build and expand our base to defend the survivors against hordes of zombies by using traps and melee weapons.
Action | play for free | tower defense | zombie | Isometric view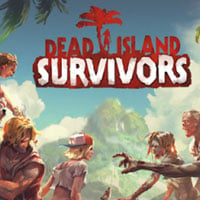 Dead Island: Survivors is a mobile title from a tower defense genre and a spin-off entry in the Dead Island series. It has been developed by Deep Silver company, and specifically by the Fishlabs studio.
Game mechanics
The gameplay of Dead Island: Survivors follows the classic scheme of the tower defense genre. Players visit many islands and try to defeat attacking zombies before they reach a base. Its entrance is protected by an electric fence, but it has power only for a few uses, and losing it means one zombie getting there is enough to fail a mission.
To prevent failure, it is important to make good use of available traps like turrets and cannons, as well as properly use the players' character. The character is chosen before every mission from the cast that includes veterans of the Dead Island franchise, like Sam B and Xian Mei. Each of them has a basic and a special attack, but the second one can only be performed once in a while. One also must be careful to not let their hero die, as it can result in losing as well. Lastly, there are special items that help to deal with undead, and the game lets players summon a companion recruiting from unlocked heroes (although only the first use is free, and every other summon uses resources).
Both heroes and traps can be upgraded during the game with gems, metal, and cards. The latter is obtained by finishing tasks and opening suitcases given as a reward for missions, which can also contain new heroes and weapons. Upgrading available equipment is crucial, as new types of zombies will start appearing as players progress through the game, and they will find new routes to attack a base.
Aside from classic tower defense, Dead Island: Survivors features loot missions – special tasks in which players can't support their hero with traps. Their objectives range from killing to avoiding zombies, or collecting a certain number of items before time runs out.
Technical aspects
Dead Island: Survivors uses 3D visuals and a style that resembles main games from the series. Developers slightly toned down the game for the younger audience, removing gore elements and swearing.
Like many mobile productions, the game uses simple controls, e.g. using a special attack requires a quick swipe on a device's screen. Additionally, the title features microtransactions by letting players buy more resources, heroes etc. using a real currency.
Age Rating
age requirements: 12+
System requirements
Apple iOS
Additional information (iOS): Internet connection is required.
Android OS
Additional information (AND): Internet connection is required.