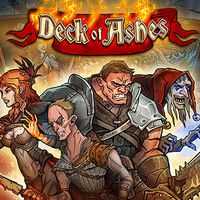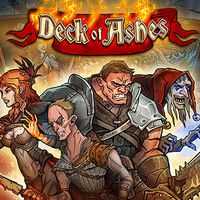 Deck of Ashes: Complete Edition
A title in the RPG category, where you can find elements of cards and the genre of roguelike. Deck of Ashes also offers an intriguing world of dark fantasy and a nice graphic design, based on hand-made illustrations.
RPG | fantasy | turn-based | roguelike | 2D | card games | indie games
Deck of Ashes is an RPG featuring mechanics characteristic for card games and elements of roguelike. The action of the title takes place in a cursed, dark fantasy world. The independent studio AYGames is responsible for the creation and release of this production, which is their debut project.
Plot
In Deck of Ashes we lead a group of antiheroes - adventurers wandering the world, cursed by the terrible Curse of Ashes long ago. The curse can only be removed by the Exiles, as they were the reason why the curse was cast in the first place. Will you be able to find the right way and save the world from a terrible fate?
Mechanics
In Deck of Ashes we lead the entire team of adventurers. The game is about exploring a randomly generated, open world and fighting monsters. The combat system is based on cards - our deck decides what we can do at any given moment. As the game progresses, we acquire more cards, gradually increasing the range of moves available for each character in our team. Combat requires tactical decisions and is not easy.
The game from AYGames features numerous elements of the roguelike genre, mainly randomly generated locations and the fact that if we die, we have to start playing from the very beginning. In addition, it is very difficult to restore both health and the cards once they are used. Almost nothing regenerates automatically - we need specific items and resources that we gain during our adventure. The range of available options also depends on the state of the camp, in which our heroes rest between adventures (we can also develop the camp).
It is worth noting that the creators have prepared a wide range of monsters that we can face - depending on the region of the world we are in, their selection will be different (for example, different threats waiting for us in the marshes than in the desert). Individual monsters have different weaknesses and require different tactics.
Game modes
Deck of Ashes can only be played solo. The mainstay of the game is the extensive single player mode.
Technical aspects
Deck of Ashes features interestingly visuals, which consist mainly of nicely made, two-dimensional illustrations presenting individual characters and places, as well as various light effects accompanying spells and attacks. The artistic style of the game is maintained in the climates typical for dark fantasy. An atmospheric soundtrack diversifies the fun.
Game mode: single player
Age restrictions Deck of Ashes: Complete Edition: 16+
Deck of Ashes: Complete Edition System requirements
Minimum:
Dual Core 2.0 GHz
2 GB RAM
graphic card 512 MB GeForce 8800 or better
5 GB HDD
Windows 7/8/10