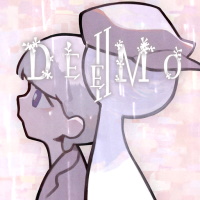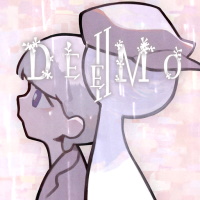 Deemo II
An adventure-rhythm game, which is a continuation of the warmly welcomed Deemo. In Deemo II, we play as the heroine named Echo who, accompanied by a mysterious being named Deemo, travels across a vast train station trying to find a way to save the world.
Adventure | fantasy | rhythm | music | indie games | 2.5 D | side-scroll
Deemo II combines elements straight from rhythm games with solutions characteristic for adventure games. The game is a sequel of Deemo which is based on a similar concept (and its improved version - Deemo Reborn) and is a result of cooperation between JetGen studio and Rayark company.
Plot
Deemo II takes us on a journey to a world where it rains almost constantly. Every creature wetted during this downpour disappears, leaving only a pile of white flower petals. Those who have managed to survive so far have taken refuge in a huge train station. There is also a huge piano there; by playing various melodies on it, one can make the rain weaken for a while and the sun start to break through the clouds.
Among the refugees was the main character, a girl named Echo. Accompanied by a mysterious being named Deemo, the protagonist is looking for a way to deal with the disastrous downpour once and for all.
Mechanics
Gameplay in Deemo II was built on two pillars - exploration and playing various melodies on the piano. In contrast to the first Deemo, in which we watched the action from TPP, here we observe the heroine from the side. While exploring the train station, we talk to encountered characters and perform various tasks for them. Besides, from time to time we solve puzzles. In this way, over time we learn more and more about the station and its inhabitants, as well as discover the secrets of the rain. All of this is complemented by rhythm sections, in which we have to demonstrate monkey dexterity and a great sense of rhythm to hit the rectangles symbolizing specific notes falling down the board.
Technical aspects
The 2.5D graphics of Deemo II is kept in an interesting, cartoonish style bringing to mind the works of the famous Ghibli studio.
Game mode: single player
App size:
Age restrictions Deemo II: Good for all ages.