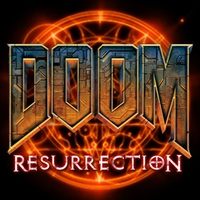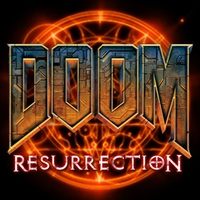 Doom Resurrection
iOS
Created with mobile users in mind, a spin-off of the cult FPS shooter series by id Software, referring to the third full-fledged part of the series from 2004.
Action | FPS | rail shooter | shooters | very brutal
Doom Resurrection

Release Date iOS

30June2009
developer: id Software publisher: id Software

game language: English
Doom Resurrection is a spin-off version of the iconic FPS series of shooters created for iPhone and iPad users, referring to the last full-fledged part of the cycle: Doom 3 from 2004. The game was prepared by the original creators of the series from id Software, in cooperation with the little-known Escalation studio.
One of the first tasks faced by players in the memorable Dooma 3 was to find the missing members of the Bravo branch, which was sent to the UAC's Martian base in order to save the scientists who survived the attack from another dimension. As we remember from the home game, the Bravo unit fell into a trap and was eliminated - but, as it turns out, not entirely. In Doom Resurrection, we play the only surviving commando from the Bravo unit who has to break through the monster-filled interior of the base. He is accompanied by the flying robot Sam, who opens the encrypted door and connects the hero with a former UAC scientist who helps him.
Unlike the mother game, Doom Resurrection is not a classic FPS, but rather a rail-shooter, in which we move only on strictly defined paths. The player's task is to eliminate emerging enemies such as soldiers, zombies and the powerful Knight's Hell and avoid incoming enemy missiles. During the game we can carry up to 3 different weapons at the same time, and the available arsenal includes assault rifle, double-tube, Gatling Gun and BFG. During the game we also have to replenish ammunition and health, collecting cartridges and first-aid kits scattered on the ground.
Doom Resurrection on iOS devices uses levels, models and textures from the Dooma 3 PC and runs on the same, slightly modified engine of id Tech 4. The game's graphics are therefore at a very high level, and despite the much more dynamic gameplay, there is a similar climate of horror as in the original. In addition to the basic campaign mode, the authors have also prepared a number of separate challenges, in which players have to defeat a demanding opponent without any damage, or complete a selected section of the game within a set time limit.
Please let us know if you have any comments or suggestions regarding this description.
Last updated on 18 May 2015
Game mode: single player
App size:
Age restrictions Doom Resurrection: 18+