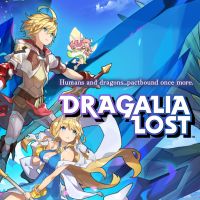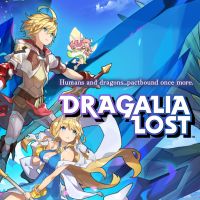 Dragalia Lost
Mobile action RPG in which we play the role of a prince trying to save his kingdom. Our hero has the ability to turn into a powerful dragon that sows destruction on the battlefield. The production was developed and released by the Japanese company Nintendo.
RPG | fantasy | play for free | Isometric view | co-op | action RPG
Dragalia Lost is a mobile fantasy action RPG, in which we play as a warrior who can turn into a powerful dragon. The game enables us to take part in spectacular battles and is characterized by relatively simple controls. The development and publication of the title is the responsibility of the well-known Japanese company Nintendo (responsible, among others, for the games from the The Legend of Zelda and Mario series).
Plot
Dragalia Lost is set in Alberia, a magical kingdom where dragons rule the nature. The members of the royal family make pacts with the beasts, thus gaining enormous power and the ability to change shape. One day, the capital of the land faces a great danger. The Seventh Prince sets out on a journey, known as Dragon Choosing, to find the right creature to sign a pact with and save his home.
Mechanics
We observe the action from above, from isometric perspective. The game is based on exploring new locations and eliminating enemies. We use a variety of special skills, most of which are activated very simply (usually we just slide our finger on the screen).
The characteristic feature that distinguishes Nintendo's title from other games of this type is mechanic that enables us to turn into a dragon. To use this ability, we need to accumulate special energy, which we can gain by playing or destroying statues found in the game world. We can take the form of different dragons - the power of a given transformation depends on the relation with the beast (we can influence it).
The game also offers simplified strategic elements - we have the possibility to develop the fortress by constructing buildings that offer additional bonuses and options.
Game modes
Dragalia Lost can be played both solo and with others. The game has a story campaign, but we also have a four-player co-op mode, with a number of activities designed for several players (e.g. special raids against more difficult opponents and bosses).
Technical aspects
Dragalia Lost features simple three-dimensional visuals. The game uses manga-like artistic style, and the models of characters were created in the "super-deformed" convention - their heads are disproportionately large compared to the rest of the body. The gameplay is enhanced by a soundtrack, which was created by the Japanese singer and rapper Daoko.
Game mode: single / multiplayer Multiplayer mode: Internet Player counter: 1-4
App size:
Age restrictions Dragalia Lost: 12+
Dragalia Lost System requirements
Additional information:
Internet connection is required
Additional information:
Internet connection is required.