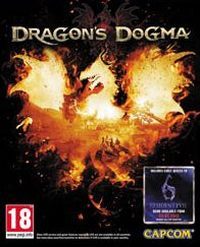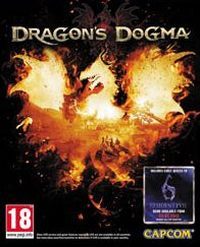 Dragon's Dogma
A sandbox action RPG developed by Capcom. The player assumes the role of a chosen one whose heart had been torn out by a dragon. The protagonist somehow staved off death and embarked on a challenging journey to uncover the truth about himself and his destiny.
RPG | TPP | fantasy | sandbox | action RPG
Dragon's Dogma for X360 and PS3 is a fantasy action RPG developed by Capcom. The production process was overseen by Hideaki Itsuna and Hiroyuki Kobayashi. The former is responsible for Devil May Cry 4, among other titles, while the latter is the co-creator of such games as Resident Evil 4 or Dino Crisis.
Story
The action of Dragon's Dogma begins when the protagonist's hometown is attacked by a dragon. However, general devastation of the area is not the only consequence of the attack. The true reason for the invasion was the protagonist himself. The mythical reptile found him in the midst of chaos and tore out his heart, claiming him to be the chosen one. Strangely, the hero did not perish. Now, he embarks on a journey to find an explanation for what has happened.
Gameplay
During our travels, we are assigned subsequent tasks that usually require us to face famous mythological monsters or find lost items. We get to fight griffons, hydras or packs of harpies, among other things. As we progress, we develop the skills of our hero, who belongs to one of several character classes, and increase his combat capabilities by buying better equipment.
We do not act alone, though, for the production introduces an innovative system of companions (called pawns). The player creates one of them personally and recruits two more from nearby villages. In multiplayer we may also employ other players' heroes and also hire our own pawn out. In exchange, our minion gains knowledge of quests, monsters, and the world, and can also receive a reward from the person he helped.
One of the biggest advantages of Dragon's Dogma is the dynamic combat system that puts emphasizes arcade gameplay. The development team at Capcom wanted to the combat to feel as "natural" as possible, so they decided to implement the special feature of "grabbing" enemies. In this way, they introduced a thing that has been omitted by lots of action RPGs released so far – the complexity of physical contact with a foe.
Technology
Dragon's Dogma for X360 and PS3 is powered by the MT Framework engine that Capcom has previously used in Marvel vs. Capcom 3: Fate of Two Worlds and Lost Planet 2. It is also worth mentioning that each non-player character has a full, professional voice over.
Game mode: single / multiplayer Multiplayer mode: Internet
Media type: 1 DVD
User score: 8 / 10 based on 338 votes.
Pre-release expectations: 8.9 / 10 based on 118 votes.
PEGI rating Dragon's Dogma