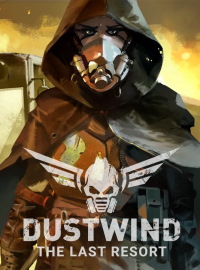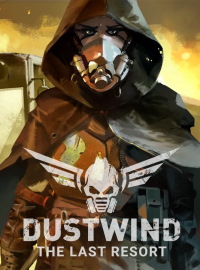 Dustwind: The Last Resort
The console version of Dustwind, 2018's isometric RPG. The Last Resort tells the story of a mother traversing a post-apocalyptic wasteland with her daughter. When her daughter is kidnapped by bandits, the heroine sets out to take revenge on them.
RPG | Post Apocalypse | Isometric view | tactical | indie games
Dustwind: The Last Resort is a tactical RPG released for eighth and ninth generation consoles. The game is the console version of Dustwind from 2018. Unlike its predecessor, The Last Resort is geared towards a single-player campaign.
Plot
Dustwind: The Last Resort is set in a post-apocalyptic world known from the PC version of the game. We play as nameless heroine wandering through the wilderness with her daughter. One day she meets a group of bandits, who beat her to unconsciousness and kidnap her daughter for unknown purposes. The protagonist miraculously escapes with her life, but loses everything as a result of the attack. Her goal becomes revenge on her tormentors and finding her child. During her journey she encounters many enemies and some potential allies.
Mechanics
The gameplay in Dustwind: The Last Resort is very similar to the mechanics of the computer version. However, the game has received a new control model and a rebuilt interface designed for controllers. The game is a real-time tactical RPG inspired by Fallout Tactics. We observe the action from an isometric view. Our task is to perform various missions and fight with enemies. Each of available weapons has different statistics, forcing different tactics. Some weapons allow the player to aim at specific parts of the enemy's body, injuring and weakening him when hit.
The inventory management system brings to mind the first instalments of the Fallout series, characterised by nice illustrations of collected items. The game also features a dialogue system reminiscent of Wasteland 2, which involves finding key words in NPCs' sentences.
Game modes
While the PC version of Dustwind featured a number of multiplayer modes, the console version focuses on single-player gameplay. There are no multiplayer modes in the game. Dustwind: The Last Resort contains a single player campaign consisting of sixteen missions, which takes about ten hours to complete. We get also access to skirmish mode, thanks to which we can do additional missions not connected with campaign.
Technical aspects
Dustwind: The Last Resort graphics is almost identical to the PC version, characterised by simplicity and clarity.
Game mode: single player
Age restrictions Dustwind: The Last Resort: 16+