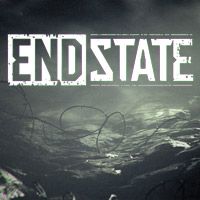 End State
PC
A tactical turn-based strategy game tackling the subject of modern terrorism, developed by Iron Sight. The Finish dev team was inspired by genre classics such as XCOM or the Jagged Alliance series.
Strategy | turn-based | terrorism | tactical | indie games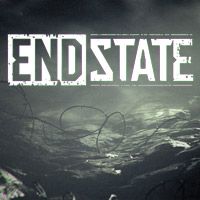 game language: English
game release date for PC:
Development of the game End State for PC have been suspended and will not be continued.
End State for PC is a tactical turn-based strategy attempting to tackle the topic of modern terrorism. The dev team, Iron Sight, an independent studio from Finland, were inspired by genre classics such as Jagged Alliance or XCOM, as well as tactical shooters, including Tom Clancy's Rainbow Six, or SWAT.
Plot
The action of the game takes place in present-day Eastern Europe, where numerous crime groups and private military organizations spread chaos by advancing their own, criminal ends. As a leader of a group of mercenaries, we have to amass intelligence on the terrorist operations in the region, and then proceed with tracking down and elimination of its leaders.
Mechanics
End State is strongly evocative of such titles as, for example, Jagged Alliance. As a result, we are dealing with a tactical turn-based strategy in which we manage a group of mercenaries with different personalities, abilities, and equipment. Our group is hired to perform numerous missions, such as acquisition and protection of valuable intelligence, breaking out hostages, or elimination of important strategic targets. The individual missions build an extensive, nonlinear campaign – more than one playthrough is needed for the player to discover all its secrets. As our company sees more successes, our employees become more experienced, and we can develop their abilities in the direction chosen by us.
The list of our responsibilities includes recruiting, training, and equipping new mercenaries, as well as controlling them during combat. The combat system in End State is turn-based, with each character receiving a number of action points at the beginning of each turn. Our job is to apply various tactics for each situation, and make use of covers placed all around the area. On the other hand, we can focus on stealth, and sneak through the mission zone, supported by audibility and visibility indicators, or prepare a coordinated sniper ambush. The map is covered with the so called "fog of war" that allows the player to see only the enemies that are in range of our units.
Our armory is full of interesting guns, pistols, sub-machine guns and sniper rifles. Each weapon is described by a few key statistics, such as range, accuracy, penetration, damage, recoil, mobility, clip size, or firing mode (single, or burst). Depending on the hit area, each shot can have a multitude of results that end up in injuring or killing our opponent.
Technical Aspects
Unlike older series such as Jagged Alliance or XCOM, End State is powered by Unity engine, which is more up-to-date than the cores of the aforementioned titles. This move allowed the developers to introduce fully 3D environments with freely controlled, smooth camera. The environments are fully destructible – grenades or RPGs can destroy whole buildings and obstacles. The creators also introduced realistic trajectory calculations – fired projectiles can ricochet off walls and other objects.

Expectations: 8.5 / 10 calculated out of 20 players' votes.
Age Rating
age requirements: 18+