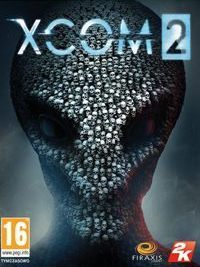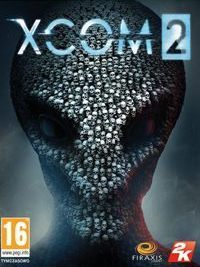 XCOM 2
A turn-based tactical strategy game set in a futuristic, science fiction universe and a sequel to XCOM: Enemy Unknown (2012). Both games were produced by the experienced developer, studio Firaxis Games, founded by Sid Meier, a legend of the video game industry.
Strategy | science fiction | turn-based | Isometric view | tactical | dystopia
XCOM 2 is a turn-based tactical strategy released for PC, PS4 and XONE as a direct sequel to XCOM: Enemy Unknown from 2012. Both titles, based on a cult game series X-COM started back in 1990s, were developed by 2K Games company and Firaxis Games, a studio famous for their Civilization series.
Story
The story of XCOM 2picks up 20 years after the events in the previous game, in which we tried to repel an alien invasion. According to the Firaxis' vision of the story, these efforts failed, resulting in alien invaders enslaving humanity under a cover of interracial cooperation. Yet, hope for freedom has not died yet, as there are still some people who will not accept these pitiful conditions. The remnants of the paramilitary XCOM organization operate in secret, and apply guerrilla combat in order to reclaim control over the planet.
Mechanics
Just as in the first game, gameplay is twofold: strategic layer is about managing the development of your base and military technologies in real time, whereas direct combat with aliens is turn-based. XCOM organization, which you become the head of, has limited resources at its disposal and has to operate in shadows. The player's duty is to expand the resistance and let the public know the real intents of the aliens. This is achieved by completing special missions, in which you not only eliminate new threats, but also help up local cells of resistance. Gameplay mechanics went through some modifications – initially, your squad is undetected, and the enemy line of sight is now marked on the map. This allows you to carefully plan how to start a skirmish in order to make a surprise attack without suffering casualities.
In XCOM 2 you command a squad of soldiers within five character classes, which can be further specialized thanks to skill trees. Grenadiers, specialists, marksmen, hunters, and psi operatives differ not only in the available abilities, but also in what gear they can use. The composition of your team and their equipment depends on your choices. Players get a wide array of technologies and gears, which they can modify as they see fit. XCOM 2 expands on the system of procedurally generated maps (layout and enemies), which eliminates repetitiveness of locations. Moreover, combat system and commands were improved, as well as new types of rooms were added to your base expansion options. Another interesting feature is the influence of side missions, which may affect the power and type of enemies you encounter in the main quests.
Game mode: single / multiplayer Multiplayer mode: Internet
User score: 6,6 / 10 based on 1617 votes.
Pre-release expectations: 8.8 / 10 based on 372 votes.
PEGI rating XCOM 2
XCOM 2 System requirements
Minimum:
Intel Core 2 Duo E4700 2.6 GHz/AMD Phenom 9950 Quad Core 2.6 GHz
4 GB RAM
graphic card 1 GB GeForce GTX 460/Radeon HD 5770 or better
45 GB HDD
Windows 7 64-bit
Recommended:
Quad Core 3 GHz
8 GB RAM
graphic card 2 GB GeForce GTX 770/Radeon HD 7970 or better
45 GB HDD
Windows 7 64-bit