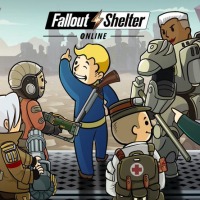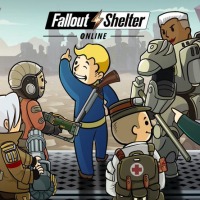 Fallout Shelter Online
Online version of the free strategy game Fallout Shelter. Although the gameplay mechanics remain the same and the player still focuses on expanding his own crypt and taking care of the needs of its inhabitants, this time the game also includes multiplayer functions.
Strategy | Economic | play for free | Post Apocalypse | RPG elements | 2D | side-scroll | MMO
Fallout Shelter Online is a continuation of free-to-play strategy and economic game called Fallout Shelter. It is a side project of the Fallout RPG series. The game was developed by Shengqu Games. The production focuses on online functions and multiplayer mode.
Plot
In Fallout Shelter Online, we play the role of an overseer of one of the Vaults belonging to the Vault-Tec corporation. Our task is to expand the complex and take care of the needs of the residents.
Mechanics
The gameplay mechanics in Fallout Shelter Online aren't that different from its predecessor. The goal of the game is to take care of the morale of the Vault dwellers and expand the complex. Players can use several different sections, which guarantee the members of the community a place to sleep, water, food, medicines, and electricity. Of course, each new room costs a certain amount of virtual currency - caps. We also need to assign employees to them.
There are several ways to get new residents. The first one is to place a man and a woman in one room where they will be able to try to have a child. Another way is to broadcast messages over the radio, which will attract people from the wasteland. Sometimes, new settlers will also come to the shelter. Among them, we can find characters known from the main installments of the Fallout series.
Resources that can be acquired during missions also play an important role. Items found in this way can be used to produce weapons and armor that can be used by the inhabitants of the Vault. This is important because our complex can be attacked by hostiles.
Fallout Shelter Online introduces online functions. The player can create guilds with other users or fight them in PvP battles.
Technical aspects
Fallout Shelter Online offers simple cartoon graphics.
Last updated on 18 March 2020
Game mode: massive online multiplayer Multiplayer mode: Internet
App size:
Age restrictions Fallout Shelter Online: 12+
Fallout Shelter Online System requirements
Additional information:
Internet connection is required.
Additional information:
Internet connection is required.