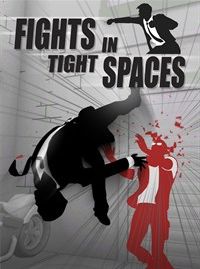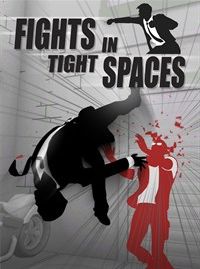 Fights in Tight Spaces
A turn-based tactical game in which we play the role of a secret agent fighting the villains with our own fists. In Fights in Tight Spaces we compose a deck of cards corresponding to different attacks and take part in skirmishes in tight spaces.
Strategy | turn-based | tactical | card games | beat 'em up | indie games
Fights in Tight Spaces is a turn-based tactical game enriched with elements taken from card games. The players take on the role of a secret agent who solves the problems they encounter with their own fists. The game was developed by the independent Ground Shatter studio and released by Mode 7.
Plot
The main character of Fights in Tight Spaces is an agent of Section Eleven, a special unit whose members fight against criminal organizations and protect VIPs all over the world. Unlike modern spies who mainly study the information received from analysts, the protagonist and his colleagues use slightly less sophisticated means in their work, using mainly their own hands and legs.
Mechanics
In Fights in Tight Spaces the action was shown in isometric view. The title of the game perfectly describes its content. During the game we deal with the elimination of enemies in small locations like narrow corridors, bathrooms or subway cars.
The battles take place in turn-based mode, and during these battles we use cards corresponding to specific attacks, such as throwing the enemy through the back, knocking out, or even taking a double kick. We build the deck by choosing from over 150 cards, which allows us to adapt it to our individual style of play and the problems we have to face at the moment. As the enemies usually have a big advantage over us in terms of numbers, in order to win, we also have to remember about the correct positioning of the hero on the battlefield. Although as we progress, we are getting more and more challenging, over time we are getting improvements that allow us to prepare properly to face the problems.
Game modes
Although Fights in Tight Spaces only allows you to play alone, online rankings are a substitute for multiplayer competition, thanks to which we can boast of our achievements in the so-called missions of the day.
Technical aspects
Fights in Tight Spaces has a minimalist graphic design that is reminiscent of SUPERHOT in terms of style. The colours, which are largely limited to shades of grey and red, are therefore accompanied by simple models of characters and elements of the environment.
Last updated on 16 May 2023
Game mode: single player
Age restrictions Fights in Tight Spaces: 16+
Fights in Tight Spaces System requirements
Minimum:
Dual Core
4 GB RAM
graphic card 1 GB GeForce GTX 460 or better
Windows 7/8/10 64-bit
Recommended:
Dual Core
8 GB RAM
graphic card 1 GB GeForce GTX 650 or better
Windows 7/8/10 64-bit