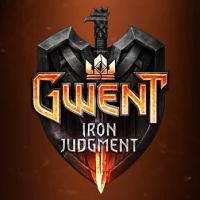 Gwent: Iron Judgment
The third add-on to the card game Gwent, which takes place in a world inspired by the novels of Andrzej Sapkowski (known from The Witcher series from the CD Projekt RED studio). The background to the expansion is the war in which the kingdom of Redonia is involved.
This is Gwent: The Witcher Card Game expansion pack.
Logic | fantasy | card games | multiplayer | Polish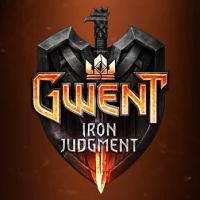 Game mode: multiplayer
Multiplayer mode: Internet, players: 1-2
Gwent: Iron Judgment is the third add-on to the Gwent: The Witcher Card Game, a popular production set in a universe created by Andrzej Sapkowski. The expansion introduces several dozen new cards. The authors of the basis, i.e. developers from the native CD Projekt RED studio, are responsible for the development of DLC.
Plot
The plot of Gwent: Iron Judgment is a war between Redonia and other kingdoms. An important role is played by King Radovid V the Stern.
Mechanics
Gwent: Iron Judgment introduces 80 new cards. Some of them can be used by specific factions, while others are neutral - they are suitable for any army. There are also a few new and returning mechanics, such as Armour (reduces damage taken by the unit), Stunning Strike (deals more damage to enemies in armour) or Barricade (makes the unit with armour offers additional benefits - for example, a dwarf berserker at the end of a turn deals 1 damage to himself and a random opponent).
Armor mechanics is complemented by the keyword "Uncovered" - the units that have them start behaving differently when they are stripped of their armor (some of them can even be destroyed). There are also units with the Defender rule that are able to defend the cards in the same row (the enemy has to target them first).
Game modes
Gwent: Iron Judgment does not introduce new gameplay modes. The basis of the game is the online multiplayer.
Technical aspects
The add-on does not introduce any changes in the graphics design. We receive only new illustrations on cards, which are kept in the same artistic style (it is worth noting that the projects of many characters and individuals refer to previous studio productions, including Witcher 3: Wild Hunt and Thronebreaker: The Witcher Tales.
Other information
Just like the basic version of Gwent: The Witcher Card Game, the expansion was released in a free-to-play model, which means that we can download it completely free of charge.
Similar games:
PEGI Rating
System requirements
PC / Windows
Recommended: Intel Core i3-6100 3.7 GHz / AMD FX-6300 3.5 GHz, 4 GB RAM, graphic card 2 GB GeForce GTX 660 / Radeon R7 265 or better, Windows 7/8/8.1/10 64-bit
Minimum: Intel Celeron G1820 2.7 GHz / AMD A4-7300 3.8 GHz, 2 GB RAM, graphic card 1 GB GeForce GT 710 / Radeon HD 4650 or better, Windows 7/8/8.1/10 64-bit