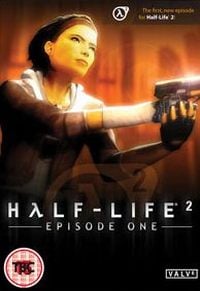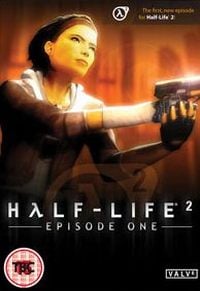 Half-Life 2: Episode One
The first expansion to Half-Life 2. Its action takes place directly after the events shown in the predecessor and expands the storyline with new plots. Once more the player becomes the main protagonist of the series: Gordon Freeman, accompanied, once again, by Alyx Vance.
This is Half-Life 2 expansion pack.
Episode One (earlier known as Aftermath) is the first official expansion pack to Half-Life 2, a first person shooter developed by Valve Software which was considered one of the best games of year 2004 by the majority of video game magazines.
Story
The original title of the expansion, Aftermath, is very adequate to the story shown in the new episode of the game. Gordon Freeman's mission in Half Life 2 ended in the alien's Citadel in City 17. The slow destruction of the construction threatens the destruction of the whole city. The protagonist and Alyx Vance who accompanies him, must save themselves and escape from the endangered territory at all cost. It isn't easy, as there are still many Combine soldiers around... and new enemies as well, created due to the events that occurred at the top of the Citadel.
Gameplay
The expansion developed by Valve Software allows the players to once again meet with many characters from the second installment of the Half Life series, including doctor Kleiner, Barney and most of all Alyx Vance who is constantly accompanying Gordon Freeman during his battles. Despite the fact that the length of Episode One is similar to the longest episodes from the basic version of the game, the developers managed to fill it with all the elements that determined the success of Half-Life 2. One can watch impressive cutscenes with the "dog" that belongs to Alyx and solve environmental puzzles using the advanced physics engine. There also is a lot of shooting.
Technical aspects
The expansion pack offers impressive graphics similar to those from the original game. However, the visuals are improved by dynamic lightning. As for the sound, all the voice actors from the basic game can also be heard in Episode One.
Game mode: single player
Media type: 1 CD
User score: 8,7 / 10 based on 2072 votes.
Pre-release expectations: 9.4 / 10 based on 74 votes.
PEGI rating Half-Life 2: Episode One
Half-Life 2: Episode One System requirements
Recommended:
Pentium 4 2.4 GHz
512MB RAM
graphic card 64MB (GeForce4 or better)
Requirements:
Nvidia Shield Tablet / Shield Portable