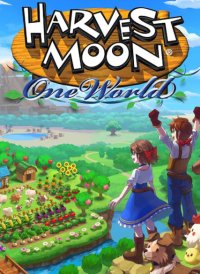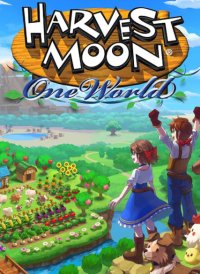 Harvest Moon: One World
Continuation of the popular series of farming games, which has been developed by the Japanese company Natsume since 2007. In addition to the typical cycle of games, we get access to a larger, more diverse world and a handful of novelties.
RPG | sandbox | farm | life Simulator | jRPG | PS Plus Premium | PS Plus Extra
Harvest Moon: One World is the next instalment of the Japanese series combining elements of adventure games, jRPG and life simulators. Despite the title, formally it is not a part of the cycle developed since 1996 by the studio Marvelous. In 2007, the Japanese developer resigned from Natsume's services for publishing its games outside Japan, including games from the Harvest Moon series (known in Japan as Bokujo Monogatari). However, brand rights remained with Natsume, which started its own cycle under this sign.
Plot
In Harvest Moon: One World we find ourselves in a world abandoned by the harvest goddess. Her long absence has meant that fruit and vegetables have almost disappeared all over the world. However, the deity has not left the inhabitants of the land alone. In many places, fires full of knowledge about seeds circulate, only waiting to be found by brave daredevils. Such as, of course, the player-led protagonist (or heroine), who set off on a journey through deserts, mountains and many other places in search of lost agricultural knowledge.
Mechanics
The gameplay scheme has remained unchanged in relation to the previous games. We take care of our own farm: we plant, harvest and finally sell our crops, as well as breed animals (including species absent from previous games of the cycle). The novelty is a much more diverse world. In addition to the classic town, there are hot deserts, snowy mountain ranges and tropical beaches. We also build relationships with NPCs, and over time we can even start a family, choosing from many potential partners for the hero.
Technical aspects
Harvest Moon: One World uses a simple three-dimensional visual design in the series' characteristic style, based on Natsume's new graphics engine.
Last updated on 07 September 2021
Game mode: single player
PEGI rating Harvest Moon: One World
Harvest Moon: One World System requirements
Minimum:
Intel Core i5-8265U 1.6 GHz
8 GB RAM
graphic card Intel UHD 620 or better
Windows 7/8/10