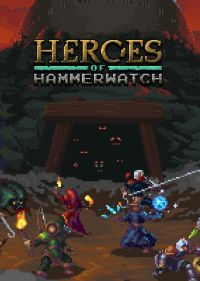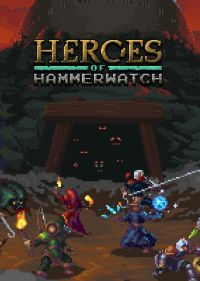 Heroes of Hammerwatch
Heroes of Hammerwatch is an action role-playing game with hack'n'slash elements. The game is set in a fantasy world, where you explore a tower full of monsters and traps. There are seven characters to choose from and the gameplay is mostly combat-oriented.
RPG | fantasy | hack'and'slash | roguelike | 2D | top-down | indie games | co-op | action RPG
Heroes of Hammerwatch for PC is a role-playing game with hack'n'slash and roguelike elements. It was developed by indie studio Crackshell, known for the first installment of the series, Hammerwatch, and Serious Sam's Bogus Detour.
Plot
The story is very straightforward. Your task is to climb the Tower of Exhaustion, full of monsters and traps and located in a typical fantasy realm.
Mechanics
In Heroes of Hammerwatch for PC you observe everything from the point of view of a camera located above your character's head. As befits a hack'n'slash game, the gameplay focuses on fast-paced combat. There are many opponents and boss enemies to defeat.
You can choose from seven varied characters with unique skills, weapons, and equipment. You can also gather over 100 items, most of which have special abilities.
Between our visits in the tower, you regularly return to the nearby city. You can construct new buildings there and upgrade those already existing, which unlocks new characters and upgrades. It's worth noting that after your character dies and you decide to start a new game, the changes made to the town are not erased.
Unlike in the first installment, the maps are randomly generated, which creates new challenges with every new playthrough.
Game mode
Heroes of Hammerwatch features a singleplayer mode and a multiplayer mode for up to four people.
Technical aspects
The game features pleasant oldchool visuals, full of bright colors and large pixels.
Game mode: single / multiplayer Multiplayer mode: Internet Player counter: 1-4
User score: 9 / 10 based on 72 votes.
Age restrictions Heroes of Hammerwatch: 12+
Heroes of Hammerwatch: Ultimate Edition System requirements
Minimum:
Intel Core 2 Duo
2 GB RAM
graphic card Intel HD or better
500 MB HDD
Windows 7