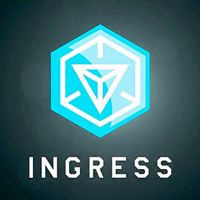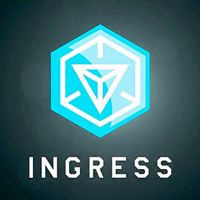 Ingress
MMOG (Massively Multiplayer Online location-based Game) in which we support the Enlightened who want to gain power from the recently discovered energy of Exotic Matter or Resistance Movement, which wants to protect humanity from its negative influence.
Adventure | play for free | elements of strategy | augmented reality | MMO
Ingress is a MMOG (Massively Multiplayer Online location-based Game) application for the AND and iOS platforms, developed by Niantic. This developer later created the famous Pokemon GO.
Plot
Ingress takes place in a world where the Higgs boson and mysterious energy called Exotic Matter were discovered. This matter is connected to the so-called Shapers - an unknown cosmic force. Scientists believe that the newly discovered power somehow affects human thoughts, so if we don't control it, it will take over us. However, not everyone agrees with this theory and this lead to the creation of two organizations - the Enlightened, who want to gain the power that this energy can give us, and the Resistance, which is trying to protect us from the influence of Shapers.
Mechanics
Ingress, available on AND and iOS platform, uses augmented reality technology - our whole world is the game's map. By using an Internet-connected smartphone, tablet and GPS module, we get access to a virtual map created on the basis of real locations. We use this map to search for the so-called portals - Exotic Matter clusters. Our task is to use a smartphone to connect three such points with each other - in this way, we create control fields, taking control over the area on behalf of the conflicting party of our choice. In order to function properly, these portals need to be equipped with so-called resonators. However, the same thing is done by the players from the opposing team, so we take over their prey, destroying the resonators left behind and replacing them with our own. In addition to all this, portals can also be hacked, giving us useful items thanks to which you can attack another target or defend one of our faction's members.
All these actions reward us experience points, which provide us with additional possibilities, e.g. increasing the maximum distance of remote charging of portals. In addition, we get Mind Units by capturing territories - they are special points that influence the position of our faction in the ranking.
The gameplay forces us to actively travel around the world - connecting individual portals often means having to travel long distances. It's hard to do it yourself, so during the game we form various alliances within our faction to cooperate with players from another district, city, or even country. The planning of activities and contacts between participants is supported by an intelligence map, which allows to check the current state of the whole conflict and to exchange information about new portals.
Game mode: massive online multiplayer Multiplayer mode: Internet
App size:
Age restrictions Ingress: Good for all ages.
Ingress System requirements
Additional information:
Internet connection is required
Additional information:
Internet connection is required