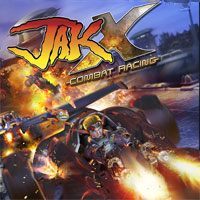 Jak X: Combat Racing
Jak X: Combat Racing is a spin-off of the popular Jak and Daxter series released in 2005 on PS2. Unlike other titles belonging to this brand, Jak X is not a platform and adventure game. Instead, it focuses on dynamic, arcade races.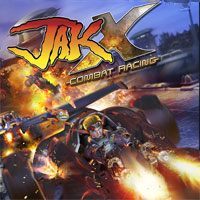 Game mode: single / multiplayer
Multiplayer mode: Internet / split screen, players: 1-6
After a mysterious invite brings Jak and Daxter to Kras City, they discover that they have been poisoned by the sinister Krew. Krew proceeds to give the duo an ultimatum - race for him in the next Kras City Grand Championship and receive the poison antidote. With that, Jak and his friends are forced into a high-speed contest for their very lives - as they are swept up into a deadly plot to win the biggest combat racing even on the planet - against the best drivers in the world!
PEGI Rating
System requirements
Uses: memory card 8 MB, Network Adaptor