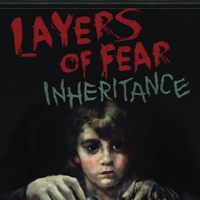 Layers of Fear: Inheritance
Layers of Fear: Inheritance is a full-scope story-driven DLC for the first-person horror game, Layers of Fear, by Blooper Team.
This is Layers of Fear expansion pack.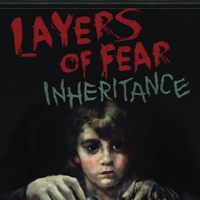 Layers of Fear: Inheritance is a DLC to an adventure horror game, Layers of Fear, released for PC, PS4 and XONE. Both products have been developed by Blooper Team from Poland. The DLC requires the core game to run.
Plot
In Inheritance, players get back to the full-of-nightmares mansion from Layers of Fear, but the action takes place many years after the original game. This time, the players don't control the painter, but his daughter, who – after her father's death – learns that a part of her inheritance is the most valuable thing ever owned by him. What is it exactly? She has to learn herself. The girl will have to face the nightmares that haunted her father years before, in the same mansion.
Gameplay
Released for PC, PS4 and XONE Layers of Fear: Inheritance doesn't introduce any changes to the game's mechanics – it just presents a new story. Much like the core version of the game, this DLC is an adventure game in which the events are presented form first-person-perspective. The gameplay boils down to exploration of locations, and simple manipulation of objects (opening doors for example, examining different dark nooks, or using keys). From time to time there are also some logic minigames to solve and some simple arcade challenges. In Layers of Fear: Inheritance there are no combat sequences and helthbars. In some situations, however, the player can cause the main character to die by provoking the protagonist to confront the nightmarish entities inhabiting the mansion.
Technical aspects
The DLC has been developed on the Unity engine: it generates locations full of lush detail, successfully building the atmosphere. Bear in mind, however, that although the game is set in the well-know mansion, its appearance has been changed due to passing years. The interiors are unkempt, deteriorated and full of shattered furniture and indistinguishable furnishings.
Similar games:
PEGI Rating
System requirements
Minimum:
Intel Core 2 Quad Q8400 2.66 GHz
4 GB RAM
graphic card 1 GB GeForce GTX 550 Ti or better
Windows 7
Recommended:
Intel Core i5 3470 3.2 GHz
4 GB RAM
graphic card 3 GB GeForce 660 Ti or better
Windows 7