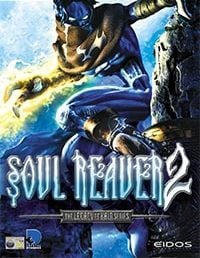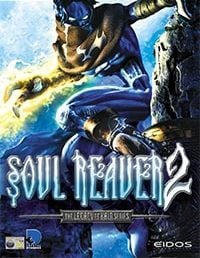 Legacy of Kain: Soul Reaver 2
Sequel a well-known action game with a little different title Soul Reaver: Legacy of Kain. Again we play the role of a vampire named Raziel, who, still in the pursuit of revenge on his former lord Cain, moves in time to the past and continues his crusade there.
Adventure | TPP | vampires | action adventure
Soul Reaver 2: Legacy of Kain is a sequel to the well-known action game of a similar title, Soul Reaver: Legacy of Kain. Yet again, we assume the role of Raziel, a vampire cast out from the army of Kain who, in the first installment of Legacy of Kain series, traversed Nosgoth in search of revenge on his former master. This time around, our protagonist still thirsts for vengeance. He travels back in time to long-forgotten times and continues his crusade.
In his journey through the unknown lands, Raziel will meet completely new creatures, discover ancient secrets, and fight many bloody battles with deadly enemies whose souls will strengthen his power. His special vampire abilities, as well as numerous items and weapons, will surely help him out.
The atmosphere of the game hasn't changed since the release of the previous one. The action is still maintained in dark, gothic atmosphere, while the overall violence level makes it a game for adults only.
Improved 3D graphics.
A number of new enemies, such as vampire hunters or demons.
Two spheres to traverse: physical and spiritual one.
New weapons and armor that boost the physical and spiritual strength of the protagonist.
Relicts that uncover many secrets of Nosgoth.
Game mode: single player
Media type: 1 CD
User score: 8,5 / 10 based on 1362 votes.
Age restrictions Legacy of Kain: Soul Reaver 2: 16+
Legacy of Kain: Soul Reaver 2 System requirements
Recommended:
Pentium II 400MHz
64MB RAM
graphic card