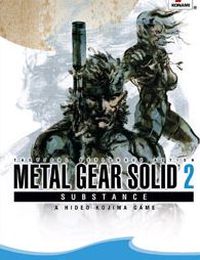 Metal Gear Solid 2: Substance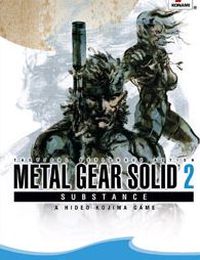 Metal Gear Solid 2 is the sequel to an excellent Konami game released for older PlayStation. The game's main designer, Hideo Kojima, in the second part used a huge part of the potential of the sixth generation consoles, delivering a product made almost perfectly from a technical point of view. Graphics, sound effects and music are a real showcase for the masters. The game starts when Solid Snake - a commandos with special tasks, the hero of all parts of the game - gets on a ship, on which allegedly hidden new version of a moss capable of carrying nuclear missiles. Snake is to penetrate this ship. After not too long, but excellent gameplay on the ship, the action will take us to the drilling platform, where the second part of the game will take place. Interestingly, we will play the role of Raiden - a young adept in his profession, and Snake will have the opportunity to admire Snake from the side as a supporting person; Hideo Kojima wanted to show one of the most popular video game characters from a new perspective and the one who says that Solid Snake is not the main character of the game is mistaken. The end of the game clearly indicates who has the most to say - literally and figuratively. The plot of the game is very intricate, some claim that it is too much. Metal Gear Solid 2 is a feast for the eyes and ears. The music was composed by Harry Gregson-Williams, who composed notes for such films as Enemy of the State or The Rock (Fortress). Graphics are excellent textures, rich in details environment and excellent animation of characters. Interrupt scenes are shown on the game engine and look no worse than the scenes rendered in other games - mastery and huge art of graphics.
Edition with the subtitle Substance is an extended version of the game by numerous additions. These add-ons compose perfectly with the whole and those who complain about the small number of hours of the right game (a large number of movies and dialogues), here they will find real decks of unrestricted fun. Substance contains more than 100 challenging VR missions, of which it rarely meets, which are only about getting from point A to point B. 5 new episodes of Snake will surely ignite your curiosity. And the whole game can be played as Snake - an advantage in the eyes of players who did not like Raiden. The set also includes a special plate with documentary material.
Please let us know if you have any comments or suggestions regarding this description.
Age Rating
age requirements: 16+
System requirements
Recommended:
Processor Pentium III 800 MHz
128 MB RAM
32 MB graphic card